Main content
Clinics
Semper Fi: Emory Law clinic remains faithful to veterans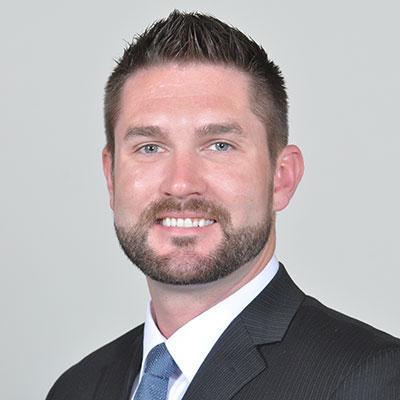 Former U.S. Marine and current 3L Sion New III, who served tours of duty in Iraq and Afghanistan, gives back to his fellow veterans as the student co-administrator of Emory Law's Volunteer Clinic for Veterans. The great amount of work there is to be done on behalf of veterans and their families is "one of the reasons I want to be a lawyer," says New. "I want to be able to help people."
One of his first opportunities to do that was a case he's been working on for nearly three years – an effort to get the widow of an U.S. Air Force veteran the benefits she deserves. The widow's husband served in Europe in the early 1960s, but he briefly trained solders in Vietnam where he believed he was exposed to Agent Orange. He died of a condition listed under Veterans' Diseases Associated with Agent Orange, but there was no record of his time in Vietnam, since his mission was classified as top secret. With clinic Director Emeritus Lane Dennard, a senior paralegal and another attorney, New has toiled through this case, examining numerous boxes of records. Despite years of work, the case is still unresolved.
But for this widow and others like her, there is still hope. Since Dennard, Professor Charles Shanor, and two students opened the Volunteer Clinic for Veterans without funding or staff two and a half years ago, the Clinic has handled 119 cases for needy veterans, engaging 79 students and 51 volunteer lawyers. Their work has resulted in the VA awarding over $2.5 million for clients and their families. The Clinic recently hired experienced veterans' law practitioner Drew Early to teach a veterans' benefits law class and serve as co-director of the clinic. The clinic also employs two Equal Justice Works AmeriCorps Legal Fellows, Christopher Pitts and Mallory Ball. Emory Law students receive hands-on experience every step of the way, from legal intake to client meetings, from making Freedom of Information Act requests to drafting memoranda. For its work, the clinic received the State Bar of Georgia's Excellence in Access to Justice Award in 2014.
In addition to serving veterans and their families, the clinic advocates for legislation on behalf of veterans. After several years of reviewing draft legislation, research on constitutional issues, and an analysis of the economic impact of veterans courts, the 2014 legislative session of the Georgia General Assembly passed legislation allowing counties to create veterans courts. Veterans courts allow veterans charged with criminal offenses to participate in VA treatment programs as an alternative to the traditional criminal justice system.
There is work still to be done. In the future, the clinic hopes to increase its capacity to serve even more veterans. According to Pitts, the wait times for claims and appeals are so long that they deprive veterans of their due process rights. The clinic leaders would like to partner with veterans clinics at other law schools to address this injustice.
The widow's case likely will remain open for years past Sion New's graduation next May, but he plans to continue his involvement with the case, calling to mind the U.S. Marine Corps motto. He says, "It is incredibly rewarding to be able to say that somebody was on her side."
---
Tags