Main content
Conference to spark dialogue on training students to be transactional attorneys
Emory University School of Law |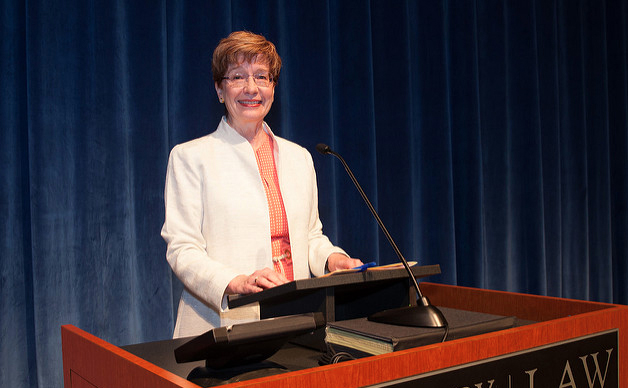 "Method in the Madness: The Art and Science of Teaching Transactional Law and Skills," Emory Law's fifth biennial conference on teaching transactional law and skills, will be held at the law school June 10-11.
The conference opens midday Friday, June 10, with remarks by Sue Payne and Katherine Koops, executive director and assistant director of the Center for Transactional Law and Practice.
Saturday's keynote discussion, "Encouraging this Particular Form of (Very Fun) Madness – Roles for Deans and Faculty Members," will be delivered by Professor Martin J. Katz, dean of the University of Denver, Sturm College of Law, and Professor Phoenix Cai, also from the Sturm College of Law.
About 45 attorneys and professors from law schools such as Yale, Northwestern University, Wake Forest, Loyola, Georgia Tech and University of Michigan will present during the two-day conference, on topics which include:
Identifying and Teaching Non-Traditional Transactional Skills
Deal Skills Through Simulation:  Immersion Intersession or Semester-Long Course 
Teaching Ethics and Professionalism in the Business and Transactional Law Settings
Experiential Learning:  Simulated Client Interviews and Videos in the Classroom
Integrating Transactional Skills Training into the Doctrinal Curriculum
Professionals and academics in the field are invited to attend, but registration is required. Register here. »
---
Tags