Main content
Faculty and Scholarship
Clinical Professor Mindy Goldstein named sustainability fellow, co-authors climate research roadmap
Emory University School of Law |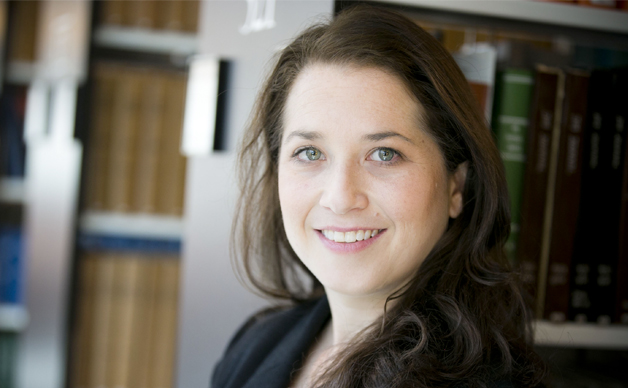 In May 2016, Emory University adopted a new sustainability vision that builds on its efforts to create a "healthy, productive, and meaningful life for community residents, present and future." To implement the vision, the initiative started a Faculty Fellowship Program, and the law school's Mindy Goldstein, director of the Turner Environmental Law Clinic and director of the Environmental and Natural Resources Law Program, has been named one of three inaugural Sustainability Faculty Fellows. 
The three fellows, from diverse disciplines, will work together in the 2018-2019 academic year to further Emory's work to create a more sustainable future for our campus and our community. Goldstein will be particularly focused on Emory's sustainable food programs and commitments.
Goldstein said, "This position will allow me to build upon the work I'm conducting with the Sustainability Faculty Advisory Committee and the Sustainable Food Committee. It will also provide me with an incredible opportunity to continue to collaborate with my colleagues across campus, further the Turner Environmental Law Clinic's sustainable agriculture and urban farming legal work, raise the profile of the Environmental and Natural Resources Law Program, and transform our local food system. I couldn't be more excited!"
Goldstein was also a co-author of the recently-released Georgia Climate Research Roadmap, a first-of-its-kind list of 40 key research questions that can help policymakers and practitioners better understand and address climate change in Georgia. The Roadmap, published in the journal Environmental Management, is an initiative of the Georgia Climate Project, a state-wide consortium founded by Emory University, the Georgia Institute of Technology, and the University of Georgia to improve understanding of climate impacts and solutions in Georgia.  
The Roadmap's 40 questions focus on how climate change will impact Georgia and options for dealing with those impacts across themes such as water, the coast, agriculture, health, and energy. Several questions address issues related to equity and at-risk communities. The Roadmap is a non-partisan initiative. An interactive version can be accessed at http://roadmap.GeorgiaClimateProject.org.
---
Tags