Main content
Honors and Awards
Witte named Gifford Lecturer for Scottish series' bicentennial celebration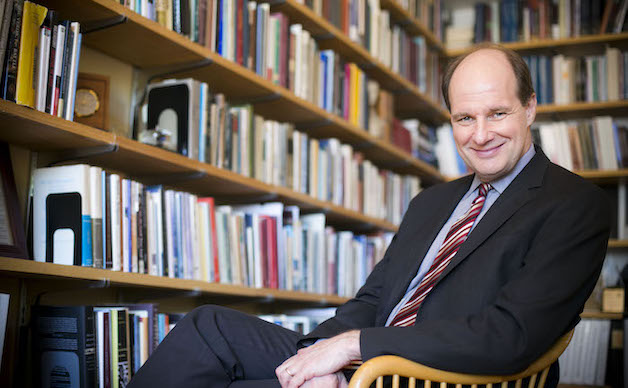 John Witte Jr. has been invited as a Gifford Lecturer for 2020, a celebratory year that marks the 200th anniversary of the birth of Scottish jurist Adam Lord Gifford, founder of the esteemed lecture series begun in 1888. Gifford Lecturers present at the Universities of Edinburgh, Aberdeen, Glasgow, and St. Andrews.
Witte, Robert W. Woodruff Professor of Law, McDonald Distinguished Professor of Religion, and director of Emory's Center for the Study of Law and Religion, will present at Aberdeen.    
The Gifford Lectures are considered among the world's most prestigious academic forums on religion, philosophy, and theology. Previous Gifford Lecturers represent an array of disciplines and include some of the greatest minds of the past century—including Hannah Arendt, Noam Chomsky, William James, Reinhold Niebuhr, Charles Taylor, Karl Barth, Iris Murdoch and Carl Sagan.
"I am deeply honored to stand on the shoulders of these intellectual giants, and to gain a new view of the world," Witte said. "The invitation to engage new themes of religion, nature, and law will be a wonderful challenge for me."  His tentative title is "The Spirit of the Law," which aligns with the series' themes of religion, science and philosophy. Witte will use this ancient trope to explore new ways of thinking about the interaction of law and religion in modern societies. 
"John's distinguished and prolific scholarship continually reflects light upon the law school," said Interim Dean James B. Hughes Jr. "This honor is another acknowledgement that his writing is among the world's best."
Witte is a leading specialist in legal history, human rights, religious freedom, marriage and family law, and law and religion. His writing, published in 15 languages, includes 260 articles, 18 journal symposia and 32 books. Recent book titles include The Western Case for Monogamy over Polygamy (Cambridge University Press, 2015); Religion and the American Constitutional Experiment (Oxford University Press, 4th ed., 2016); and Church, State, and Family: Reconciling Traditional Teachings and Modern Liberties(Cambridge University Press, 2019). He has delivered 350 lectures worldwide, including the Franke Lectures and Pennington Lecture at Yale, the Jefferson Lectures at Berkeley, the Cunningham Lectures at Edinburgh, and the McDonald Lectures at Oxford.
In addition to Witte, Emory faculty member Robert N. McCauley, the William Rand Kenan Jr. University Professor of Philosophy at Emory College of Arts and Sciences, was also invited as a Gifford Lecturer.
---
Tags