Main content
A letter to the Emory Law community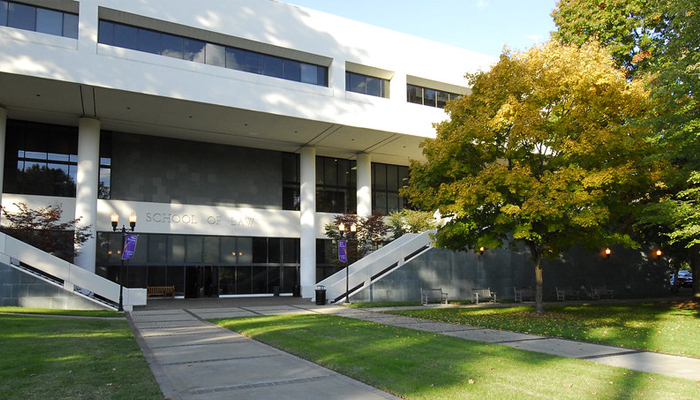 An Update on Professor Paul Zwier
I am writing to provide an update on Professor Paul Zwier.  Both Professor Zwier and the law school invoked the jurisdiction of the Faculty Hearing Committee ("Committee") to consider Professor Zwier's status. The Faculty Hearing Committee is a committee of the Emory University Faculty Council. 
The Committee held a hearing, as dictated in its procedures, and has provided Professor Zwier and me with a detailed set of findings of facts and specific recommendations regarding personnel actions. The Committee's procedures direct that its findings and recommendations "carry great weight and, it is anticipated, will usually provide the basis for actions of the Dean." Professor Zwier and I are required to refrain from disclosing the Committee's report outside of some narrow exceptions relating to the university's procedures or legal obligations. 
Emory University is committed to academic freedom, including the ability of faculty members to make pedagogical choices that include addressing controversial topics. The University also seeks to promote an inclusive learning environment for all students and to prevent discriminatory harassment. Emory's Equal Opportunity and Discriminatory Harassment Policy recognizes the intersection of these values:
In keeping with its commitment to maintaining an environment that is free of unlawful discrimination and with its legal obligations, Emory maintains a policy prohibiting unlawful harassment. Discriminatory harassment of any kind, whether it is sexual harassment or harassment on the basis of race, color, religion, ethnic or national origin, gender, genetic information, age, disability, sexual orientation, gender identity, gender expression, veteran's status, or any factor that is a prohibited consideration under applicable law, by any member of the faculty, staff, administration, student body, a vendor, a contractor, guest or patron on campus, is prohibited at Emory.
At the same time, Emory recognizes the centrality of academic freedom and the University's determination to protect the full and frank discussion of ideas. . . . Thus, discriminatory harassment does not refer to the use of materials for scholarly purposes appropriate to the academic context, such as class discussions, academic conferences, or meetings.
Emory University, Policy 1.3, Equal Opportunity and Discriminatory Harassment Policy, available at: https://emory.ellucid.com.
The Faculty Hearing Committee report provides guidance to the law school community about the intersection of these important values in the context of these specific facts.  It is important to recognize the historical and social background of the explicit N-word and to acknowledge that the use of this racially derogatory term carries with it the potential for harm, including the disruption or destruction of an inclusive learning environment for students, whatever the motivation of the speaker. However, Emory University has not adopted a ban on the use of any particular words. The university's and the law school's commitments to the foundational principles of academic freedom mean that faculty members and students may consider and discuss controversial matters in their teaching and scholarship, even though exposure to these matters, or to specific associated words or terms, may cause distress.   Yet there are limits to these protections.  The principles of academic freedom apply in the context of teaching, research, scholarship, and public engagement.  Consistent with the Committee's findings of fact and recommendations, I have determined that a faculty member's use of racially-charged, derogatory language -- such as the explicit N-word -- with students, and without a clear pedagogical objective, may lead to censure and other forms of disciplinary action under applicable University policies.
I have provided Professor Zwier with my decision regarding his status, which adopts the Faculty Hearing Committee's findings and recommendations with respect to a number of personnel actions, with only slight modifications with respect to the timing of one of the recommendations.  Consistent with the Committee report, Professor Zwier will remain a tenured member of the Emory Law School faculty. He will not, however, teach mandatory courses before fall of 2021.  Professor Zwier may resume his research and administrative duties, and he will likely return to the Emory campus before the end of this term.
Over the past seven months, I have had the opportunity to speak with many Emory Law community members about your concerns and about your hopes for the law school moving forward.   I recognize that we have conflicting views within our community about the appropriate balance between Emory's core values relating to academic freedom, equity and inclusion.  The law school community has carried out a number of initiatives relating to these values over the past year, including faculty workshops on understanding and communicating with students about sensitive topics, both in and out of the classroom, and a student-led session on classroom climate.  We look forward to developing new opportunities for dialogue moving forward.   We will provide additional information in the coming weeks. In the interim, please send any questions, comments or concerns to lawdean@emory.edu.
Sincerely,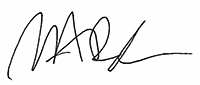 Mary Anne Bobinski
Dean and Asa Griggs Candler Professor of Law
---
Tags