Main content
Faculty and Scholarship
Professor Abdullahi Ahmed An-Na'im honored as 'Great Immigrant'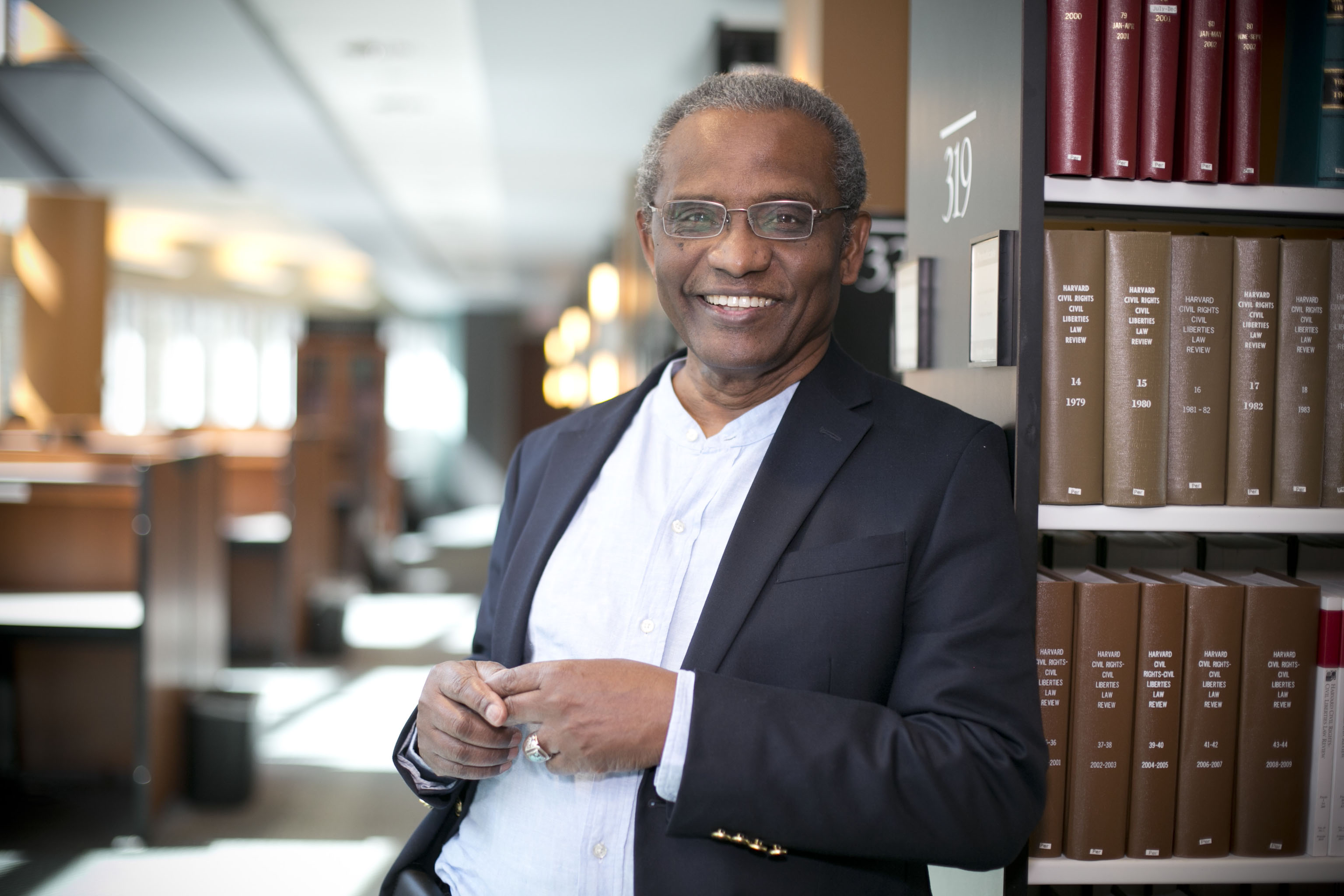 The Carnegie Corporation of New York has included Charles Howard Candler Professor of Law Abdullahi Ahmed An-Na'im among its annual list of Great Immigrants. The 2020 list honors 38 naturalized citizens who have enriched and strengthened our nation and democracy through their contributions and actions. Each Fourth of July since 2006, the philanthropic foundation has celebrated the exemplary contributions of immigrants to American life, inviting the nation to celebrate them by participating in its online tribute "Great Immigrants, Great Americans."
Born in the Sudan, An-Na'im has been a professor at Emory University School of Law since 1995; he was named Charles Howard Candler Professor of Law in 1999. An internationally recognized scholar of Islam and human rights, and human rights in cross-cultural perspectives, An-Na'im teaches courses in human rights, international law, and Islamic law. His research interests also include constitutionalism in Islamic and African countries, and Islam and politics. Before his current continuing project on "The Future of Sharia," he directed three major research projects which focused on advocacy strategies for reform through internal cultural transformation.
An-Na'im received his law degree from the University of Khartoum and pursued graduate studies in the United Kingdom, returning to the university as lecturer and associate professor of law and then heading the Department of Public Law. He joined the Islamic reform movement of Ustadh Mahmoud Mohamed Taha, which argued that Islam embraced the equal treatment of women and religious minorities, a view that clashed with strict interpretations of Islamic religious law known as sharia. After being imprisoned without charge or trial from May 1983 to December 1984, An-Na'im left Sudan in April 1985, following the execution of the movement's leader. Before coming to Emory, An-Na'im held a number of visiting positions and then served as executive director of Africa Watch in Washington, DC, (before it was integrated into Human Rights Watch).
"Professor An-Na'im's scholarly work reconciling his Islamic beliefs with a commitment to constitutionalism and the protection of human rights has been ground-breaking in human rights law and international law," said Mary Anne Bobinski, dean and Asa Griggs Candler Professor of Law. "The scholarly community at Emory Law is delighted to celebrate this recognition of Professor An-Na'im's life work."
An-Na'im is the author of, among other books, Toward an Islamic Reformation: Civil Liberties, Human Rights and International Law (1990), African Constitutionalism and the Role of Islam (2006), Islam and the Secular State: Negotiating the Future of Shari'a (2008), Muslims and Global Justice (2010), and What Is an American Muslim? Embracing Faith and Citizenship (2014). His work has been translated to Arabic, Bengali, Indonesian, Persian, Russian, Turkish, and Urdu. An-Na'im's latest project is "The Future of Shari'a," which investigates secularism from an Islamic perspective.
Regarding his life's work, An-Na'im says, "The meaning and significance of the universality of human rights is that they defend the most vulnerable and marginalized. Refugees and migrant workers are the most in need of defense, and our responsibility to defend them is the true measure of our own humanity."
The Great Immigrants initiative is a tribute to the legacy of Andrew Carnegie, a Scottish immigrant who rose from poverty to become a leading industrialist. Carnegie founded more than 20 philanthropic organizations, including the Corporation, a grantmaking foundation established in 1911 to advance the causes of democracy, education, and international peace. 
---
Tags