Main content
Dean Bobinski on the passing of Justice Ruth Bader Ginsburg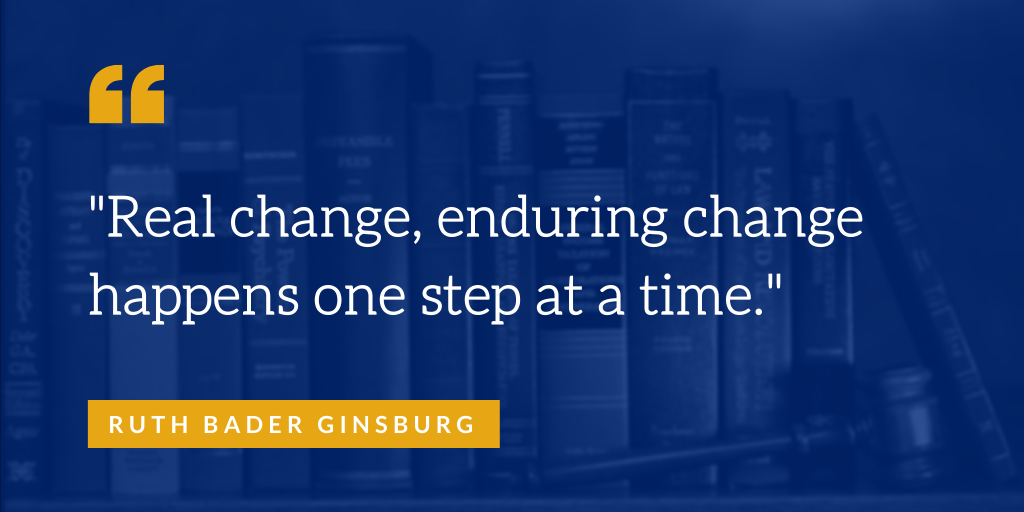 Dear Students,
It is difficult to contemplate, just two months after the passing Congressman John Lewis, that our world would be faced with the loss of yet another champion of justice, Supreme Court Associate Justice Ruth Bader Ginsburg.
As I have read through the many tributes written about Justice Ginsburg's life, there are several descriptive words that particularly resonated for me —pioneering, indomitable, dauntless, unapologetic, optimistic, and of course, notorious. Justice Ginsburg stood out not just as an exceptional lawyer and Supreme Court Justice, but as a trailblazer for gender equality and fairness in the law.
Emory Law Associate Professor Fred Smith Jr. described Justice Ginsburg as "the rare justice who we would talk about in Constitutional Law and American History classes even if she had never served as a judge.  As a brilliant lawyer, she re-shaped the Equal Protection Clause, ensuring that it protected from discrimination on the basis of sex.  When I clerked at the Court, I felt awe and reverence every time I saw her.  And I'll be forever grateful to have gotten to spend a little time with her.  As a Justice, she will be remembered for her sense of fairness.  She truly loved and believed in the law— the eloquence of law, the technical craft of law, and the humanity of law."
Professor Sasha Volokh noted that her love of the law even extended to her choice of artwork, recalling a poster that she displayed in the hallway near her office at the Supreme Court, with the phrase from Deuteronomy, "Justice, justice shall you pursue." He praised Justice Ginsburg's ability to disagree without allowing jurisprudential, political, and philosophical disagreements (even extremely deep ones) to bleed into personal friendships, as shown by her longtime friendship with the late Justice Antonin Scalia. 
Our own Robert W. Woodruff Professor Martha Albertson Fineman received the 2017 Ruth Bader Ginsburg Lifetime Achievement Award from the Association of American Law Schools' Section on Women in Education. Asked about her impact, Professor Fineman said "Justice Ginsburg leaves an incredible legacy and the inspiration to continue to fight for justice and equality."  
When the world loses people of such impact on our society, it is easy—and understandable—to despair. The deaths of Congressman Lewis and Justice Ginsburg leave gaps that feel like impossible chasms to fill. But Justice Ginsburg didn't know, when she was a law student, the incredible impact she would ultimately have on the laws that govern our country.
Instead she charged herself with upholding the law and pursuing justice for all people.  Justice Ginsburg wished to be remembered for using "whatever talent she had to do her work to the very best of her ability. And to help repair tears in her society, to make things a little better through the use of whatever ability she has. To do something, as my colleague David Souter would say, outside myself."
I hope we can all honor her legacy by taking up the challenge to do something outside ourselves and make things "a little better."
Warm regards,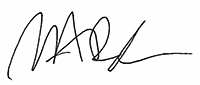 Dean Bobinski
---
Tags