Main content
Faculty and Scholarship
Professor Robert Schapiro named dean of the University of San Diego School of Law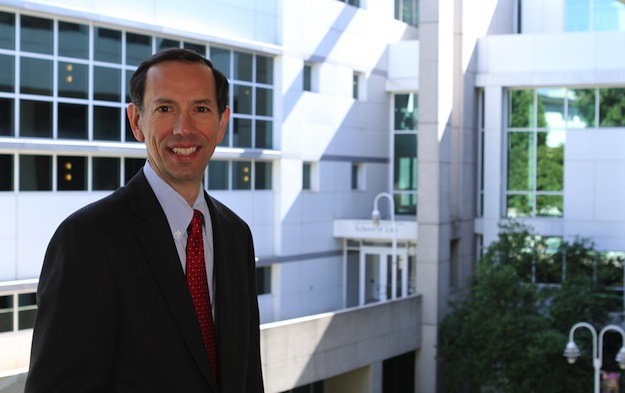 Emory Law professor and former dean, Robert Schapiro, has been named dean for the University of San Diego School of Law, a position he will assume beginning in the January 2021 semester.
Schapiro joined Emory as an assistant professor of law in 1995. He now holds the position of Asa Griggs Candler Professor of Law and is the co-director of Emory Law's Center on Federalism and Intersystemic Governance. During his 25 years at Emory, he also served as associate vice provost for academic affairs, associate dean of faculty for the law school and associate faculty director for Emory's Halle Institute for Global Learning.  Schapiro has been recognized for his devotion to and engagement with his students, receiving numerous distinguished teaching awards and professor of the year honors from BLSA and SBA. As a scholar of civil procedure, constitutional law, federal courts, and federalism, Schapiro has published one book, four book chapters, and dozens of articles in top legal journals.
Emory Law's current dean, Mary Anne Bobinski said, "Professor Schapiro is an exceptional scholar, teacher, academic leader, and administrator, and though we will miss his continued contributions as a faculty member, we are proud of this recognition of his significant achievements and talents. We thank him for his years of dedicated service and many contributions to Emory Law."  
As Dean, Schapiro worked with faculty, staff, alumni, and the university to lead the formulation and implementation of a new strategic plan to guide the school through significant changes in legal education. Emory Law hired twelve faculty members during his tenure, expanding the school's expertise in intellectual property, business law, legal history, civil rights, and legal writing and enhancing the diversity of the faculty. Schapiro helped secure funding for the John Lewis Chair in Civil Rights and Social Justice and for the William and Jane Carney Chair in Transactional Law and Practice. He also expanded experiential education opportunities and enhanced the law school's focus on public interest by establishing the position of assistant dean for public service and supporting the creation of the Volunteer Clinic for Veterans. Emory Law celebrated its Centennial during his tenure as dean, an occasion that was marked by two visits by former U.S presidents, four regional alumni events, twenty class reunion celebrations in Atlanta, and 1,200 attendees at a Centennial gala. 
---
Tags