Main content
Students
Vanya Starr 22L credits Juris Master studies with enhancing HR career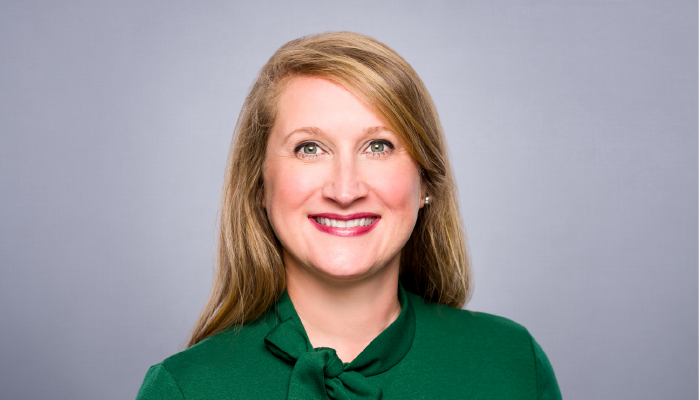 Meet Vanya Starr, PHR, Senior HR Specialist, C2 Education
Vanya Starr did not set out to be a human resources specialist. She was unexpectedly promoted into human resources several years ago, and immediately started educating herself about the field as quickly as possible. As she took every HR seminar and class she could find, she found that her favorite seminars all dealt with employment law. When she started considering pursuing a degree in HR, she naturally leaned toward a degree steeped in the law and decided to attend a program at a law school where she could take classes specialized in employment law. Vanya says that choosing Emory Law was a "no-brainer" for her. "Emory has such a stellar reputation that I was honored and humbled I could attend such an institution," she says.
Why did you choose to pursue the Juris Master?
"The JM program seemed like it was made just for me! I loved that I could get a degree grounded in law, and I could work full time and still be able to complete my master's."
Was there anything about the format of the degree that helped make it work for your life?
"I applied for the program because it is so work/life friendly. Not only is the entire degree online (unless you choose on-campus classes), those who work full time can still have ample time to complete assignments. For example, most of the assignments are due on the weekend and you have until 11:59 p.m. to submit them."
What skills are you learning?
"It's amazing, but I feel like I'm a different person from when I started this degree. It's not merely about the information that I'm learning (although that sets me apart now as well). It's really about the overall workings of society and how they all interact with each other. I didn't fully understand how law impacts every single facet of our lives. By taking these classes, I'm reminded time again how vital it is to have some sort of understanding of the law."
Are there any practical applications of your coursework you've used or anticipate using in your career?
"This is hard to narrow down because just about everything I've learned can be used and applied to my career field. I'm an HR specialist and deal with law every day. By graduating with a Juris Master, I am a much more capable and informed employee. This degree has helped me add value to my employer in many ways."
What advice do you have for professionals considering a JM?
Do it! Emory University School of Law makes earning this degree a cinch. I have felt very supported and encouraged by every single person I've encountered in this program and can only believe that every prospective student will have the same amazing experience I've had.
---
Tags