Main content
Centers
Center for Transactional Law and Practice names 2021 Tina Stark Award winners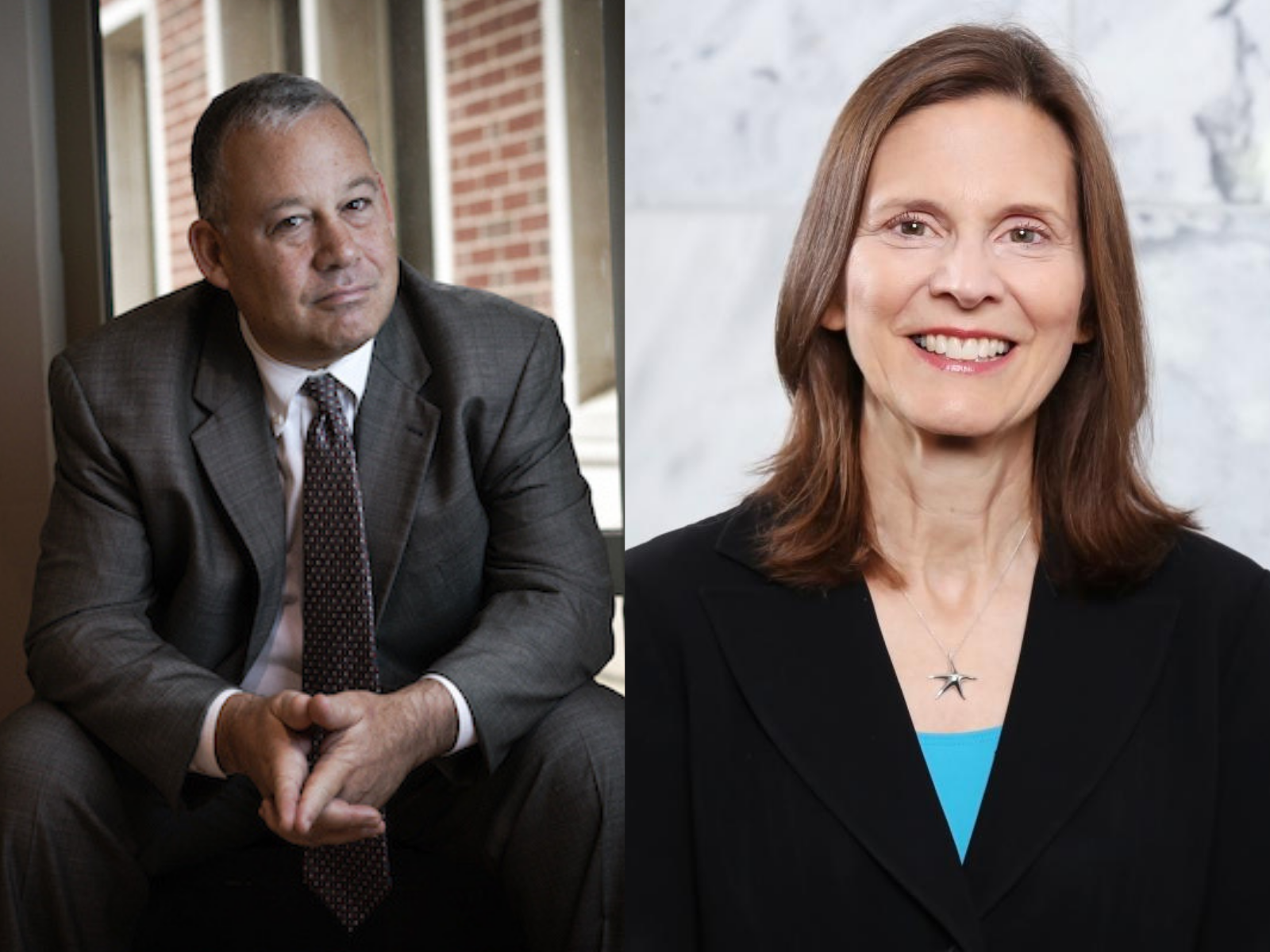 At its seventh biennial conference on the teaching of transactional law and skills, Emory's Center for Transactional Law and Practice announced the selection of George W. Kuney and Carol E. Morgan as the 2021 winners of the Tina L. Stark Award for Excellence in the Teaching of Transactional Law and Skills. An independent panel selected the winners based on their demonstrated commitment to training students to be practice-ready transactional attorneys; dedication to engaging, inspiring, motivating, and nurturing students; devotion to teaching with passion, using creative and innovative methods; achievement in curriculum or program development and pedagogy; and pledge to advance the cause of transactional law and skills education. The honor is typically given to a single awardee, but the panel determined that two nominees had developed a continuous body of work that best met the criteria for the award.   
George W. Kuney is the Lindsay Young Distinguished Professor of Law and director of the Clayton Center for Entrepreneurial Law at The University of Tennessee Knoxville College of Law. He also developed and directs the LLM Program in United States Business Law for foreign lawyers and serves as faculty editor of Transactions: The Tennessee Journal of Business Law.  Prior to joining the faculty in 2000, Kuney had an extensive career in private practice. His expertise and scholarly interests relate to business transactions and litigation with an emphasis on business organizations, mergers and acquisitions, recapitalizations, and reorganizations. In selecting Kuney for the Stark Award, the panel noted in particular his establishment and oversight of a major transactional law program and center for entrepreneurial law, creation of a curriculum that prepares students for sophisticated transactional practice, significant practice experience, and publications in the field of transactional law and practice.
Carol E. Morgan joined the faculty of the University of Georgia School of Law in 2008 and is currently clinical professor and director of the Business Law and Ethics Program. She teaches practice-based courses, including Anatomy of an M & A Deal, Business Ethics, Business Negotiations, and Corporate Counsel Seminar. She also manages the year-round Corporate Counsel Externship and coaches the Negotiation Competition Team. Prior to her current position, Morgan enjoyed a 25-year career at National Service Industries, Inc. in Atlanta, where she served in a variety of roles in the legal department, including as general counsel and later in management as president. She served as co-chair of the Business Law Education Committee of the Business Law Section of the American Bar Association in 2016-2019 and was the inaugural recipient of the law school's Eleanor C. Lanier Award for Excellence in Clinical Education in 2020. In selecting Morgan for the Stark Award, the panel noted in particular her creation and management of a widely respected business law and ethics program, her development of sophisticated curricular and extracurricular programs in the field of transactional law, and her extensive in-house legal and management experience.
The Tina L. Stark Award for Excellence in the Teaching of Transactional Law and Skills is named for Tina L. Stark, who is known internationally for her expertise and innovation in legal education and the teaching of transactional law and skills. In 2007, she became Emory Law's first professor in the practice of law and the founding executive director of the school's Center for Transactional Law and Practice, transforming a nascent transactional curriculum into one that both practitioners and academics have recognized for its excellence. She is the author of the widely adopted textbook, Drafting Contracts: How and Why Lawyers Do What They Do (2d ed. Aspen 2013), and the editor-in-chief and a co-author of Negotiating and Drafting Contract Boilerplate (ALM Publishing 2003).
---
Tags