Main content
Faculty and Scholarship
SCOTUS Analysis: TransUnion and no-injury class action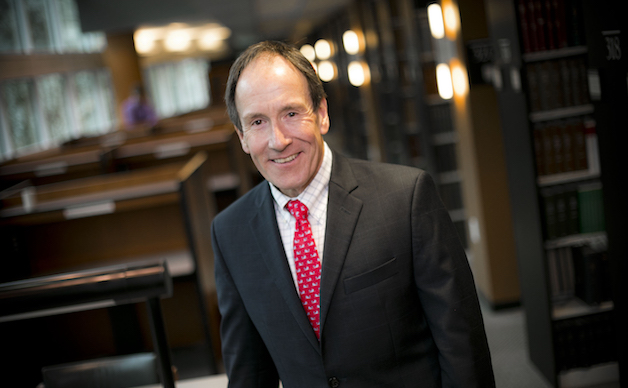 The class action is a procedural device that allows many claimants to aggregate their claims in a single case. It is an important tool for private enforcement of the law, particularly in cases involving "negative value" claims: claims so small that no one would assert them individually. Many consumer claims fall into this category. As Judge Posner famously said, "only a lunatic or a fanatic sues for $30." Without the class action, such claims would not be asserted, which would thwart both the compensatory and deterrent goals of consumer protection laws. 
On the other hand, the class action is subject to abuse. Precisely because it aggregates thousands (even millions) of claims, it subjects the defendant to potentially devastating liability as the result of a single adjudication. Once a court approves the class to proceed ("certifies" the class), the defendant's incentive to settle the case becomes nearly irresistible:  even if the claims are weak on the merits, it is simply too dangerous to go to trial and risk full liability.
These clashes of policy are present in every class action. Increasingly, we add to the mix a new wrinkle resulting from myriad federal statutes that provide consumers with private rights to sue and for statutory damages (often a few hundred dollars). There are scores of these statutes covering a host of business activities. Many are concerned with intrusion by unauthorized communications (e.g. the Telephone Consumer Protection Act (TCPA)) or errors in documents containing personal data, such as credit reports (e.g., the Fair Credit Reporting Act (FCRA)). Violations of these statutes tend to affect thousands at a time, which ensures class litigation.
Such cases can raise profound issues of "standing." This is a doctrine of surpassing subtlety, but the idea is simple enough: you cannot sue in federal court simply because you are worked up about something; you must be seeking recourse for an actual harm suffered. With statutes like the TCPA and FCRA, Congress created private rights to sue and thus conferred "statutory standing."  But statutory standing is not enough. A plaintiff (and her class) can proceed only if there is Article III constitutional standing. Under Article III of the Constitution, federal courts are empowered to adjudicate "cases" or "controversies." This provision means, among other things, that a plaintiff can go to federal court only if she has suffered a "concrete harm," an "injury in fact."   
Consider Spokeo, Inc. v. Robins, 578 U.S. 330 (2016). There, a search engine violated the FCRA by creating a false profile of the lead plaintiff. But the profile portrayed the plaintiff in a more favorable light than would an accurate profile. True, the search engine violated the FCRA, but did the plaintiff have constitutional standing? Bluntly, how does being portrayed more favorably than warranted hurt you? The Supreme Court famously refused to answer the question, but, instead, remanded the case for consideration of that issue. In doing so, the court noted that "bare procedural violations" do not confer constitutional standing. On remand, the lower courts upheld standing, and the court declined to review the case again.
In the ensuing years, the court has ducked at least one other opportunity to wrestle with the distinction between statutory standing and constitutional standing. Finally, on June 25, 2021, the court engaged the question, in TransUnion LLC v. Ramirez. There, the class alleged that a credit-reporting service violated the FCRA by including in their files a warning, based solely upon the consumers' names, that they were "potential match[es]" for a list of terrorists and others accused of serious felonies. The class consisted of 8,185 members, all of whom had this "potential match" notation in their files. However, only 1,853 of the members' files (with the offending notation) were provided to third parties. The court held that only these 1,853 class members had suffered the "concrete harm" required for Article III standing. The 6,332 class members whose files (with the offending notation) were never provided to third parties lacked constitutional standing.
Further, though all 8,185 members had received information from the credit-reporting service in an incorrect format, none of them had standing to pursue a claim based upon formatting. The information received was not itself incorrect, and the fact that it was not formatted properly, even if a violation of the statute, did not confer Article III standing. On this claim, the case presented what some call a 'no-injury' class.
Other issues remain, but TransUnion is significant: after avoiding the issue, the court has started to address the distinction between statutory and constitutional standing, which has obvious implications for class action practice.
—Richard D. Freer
Charles Howard Candler Professor of Law
---
Tags