Main content
Lawrence joins as co-author for 'The Law of American Health Care'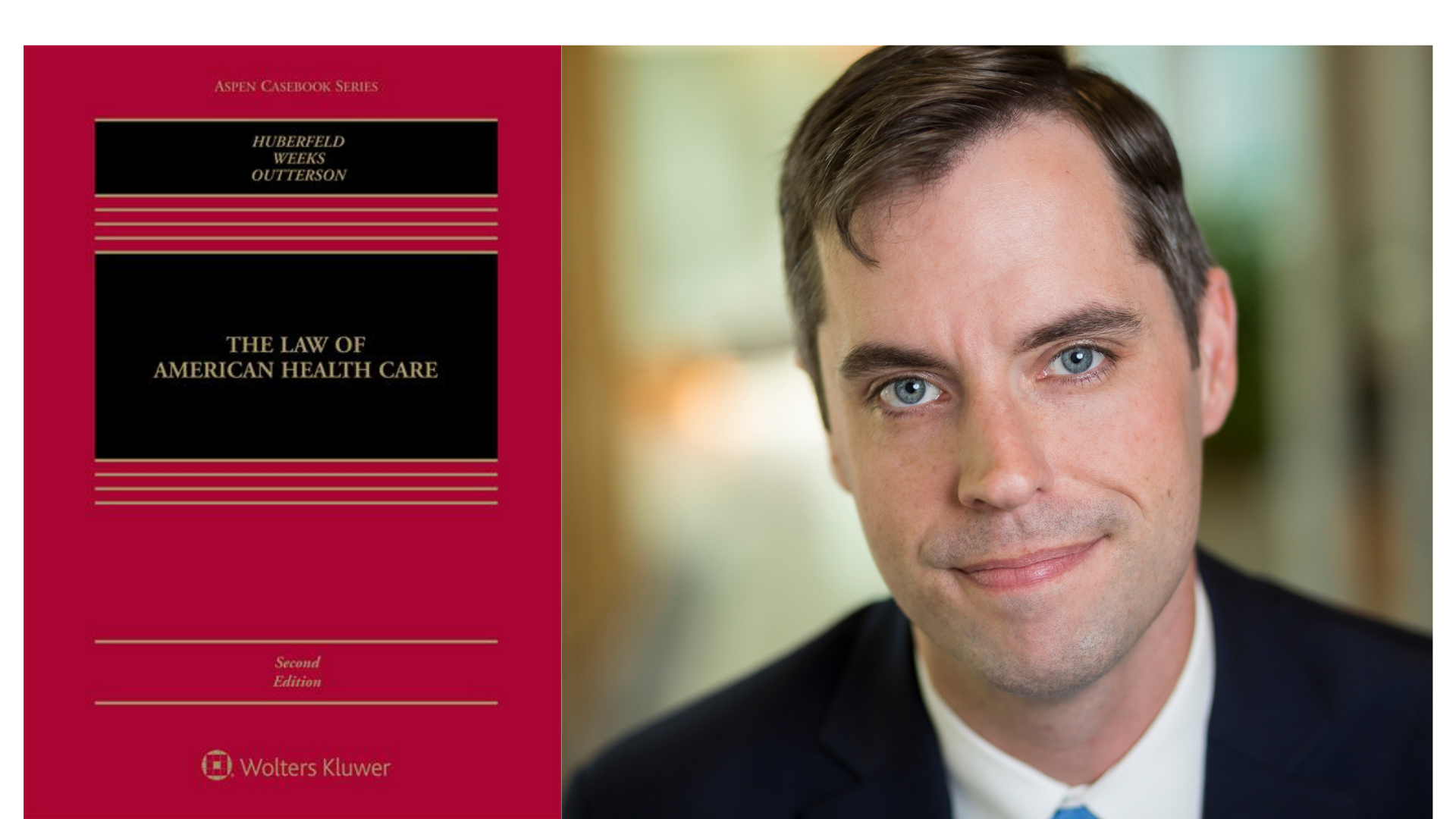 The casebook's third edition will incorporate transformations caused by coronavirus.
Health law is a burgeoning field of law, legal practice, and scholarship that has been tested and transformed by the coronavirus pandemic. Emory Law Professor Matthew Lawrence will join Professor Nicole Huberfeld (BU Law and School of Public Health), Professor Kevin Outterson (BU Law), and Professor Elizabeth Weeks (UGA Law) in synthesizing the pandemic's impacts as co-author of the third edition of their textbook, The Law of American Health Care, forthcoming with Wolters Kluwer's Aspen Casebook Series.
The Law of American Health Care is carefully tailored to teach the next generation of health lawyers what they need to know to practice in an evolving legal landscape that was redefined by the Affordable Care Act and is increasingly dominated by federal statutes, regulations, and enforcement tools.  The book avoids long case notes, instead encouraging students to engage with primary sources.  The content of the first edition, published in fall 2016, was heavily informed by Professor Outterson's work with the American Health Lawyers Association to develop curricular guidelines for health law programs by surveying health law hiring partners and practice leaders.  The second edition was published in 2018.
"Matt's work for the DOJ before joining academia, combined with his outstanding record since joining the academy, made him an ideal addition in our eyes," Huberfeld said.  "He has perspective and experience consistent with our commitment to linking big themes and theories of health law with practical knowledge on the ground."  Outterson added that "[w]e talked about some of the rising stars in health law, and Matt was our first choice to join the casebook.  We were delighted that he accepted."
"When Professors Huberfeld, Outterson, and Weeks reached out to me about joining the next edition of The Law of American Health Care, I was honored," says Lawrence.  "I have taught from both prior editions and the thing I love most about this textbook is that it replicates the issues and materials that I expect my health law students to face in their practice, from reading regulations to interpreting Office of Inspector General opinions.  I love hearing from students that they hit the ground running in their real-world opportunities because of the work we did in class.  Joining as a co-author gives me the chance to contribute to building a set of materials that will help students be the best health lawyers they can be."
The Third Edition of The Law of American Health Care is scheduled for publication in early 2023.
---
Tags