Main content
Faculty and Scholarship
Fineman among most cited in family law and critical theories of law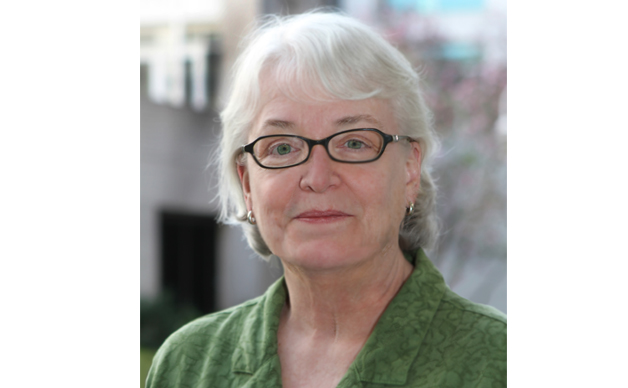 Latest Sisk ratings rank most-cited law faculty
Robert W. Woodruff Professor of Law Martha Albertson Fineman has been included in two of the latest Sisk rankings of faculty citations, according to Brian Leiter's Law School Reports. She is the third most cited scholar in family law and the tenth most cited scholar in critical theories of law for the period 2016-2020.
Fineman is an internationally recognized law and society scholar and a leading authority on critical legal theory and feminist jurisprudence. She is the founder and director of Vulnerability and the Human Condition Initiative, which provides a forum for scholars interested in engaging the concepts of "vulnerability" and "resilience" and the idea of a "responsive state" in constructing a universal approach to address the human condition. Fineman also founded the Feminism and Legal Theory Project. Begun in 1984, the Project holds workshops and "uncomfortable conversations," hosting visiting scholars from around the world. The Project has produced 11 books thus far, including At the Boundaries of Law: Feminism and Legal Theory, the first published anthology of feminist legal theory and Transcending the Boundaries of Law: Generations of Feminism and Legal Theory, celebrating the 25th anniversary of the Project.
An American Bar Association Lifetime Fellow and recipient of the 2017 Ruth Bader Ginsburg Lifetime Achievement Award from the American Association of Law Schools, Fineman recently served as the 2019-2020 Distinguished Lecturer, Hagler Institute for Advanced Study, Texas A&M University. She received the 2018 Kate Stoneman Award and gave the SUNY Albany Seeger Lecture on Jurisprudence, Valparaiso University in 2017.  She was awarded the degree of Doctor Honoris Causa, Faculty of Law, Lund University in 2013. 
Fineman earned her Bachelor of Arts at Temple University and her Juris Doctorate at University of Chicago. Following law school, she clerked for the Honorable Luther M. Swygert of the US Court of Appeals for the Seventh Circuit. Fineman began her teaching career at the University of Wisconsin, then moved to Columbia University where she was the Maurice T. Moore Professor. Before coming to Emory as a Robert W. Woodruff Scholar in 2004, she was on the Cornell Law School faculty where she held the Dorothea Clark Professorship, the first endowed chair in feminist jurisprudence in the nation. 
---
Tags