Main content
Honors and Awards
Sally Q. Yates to speak at Emory Law graduation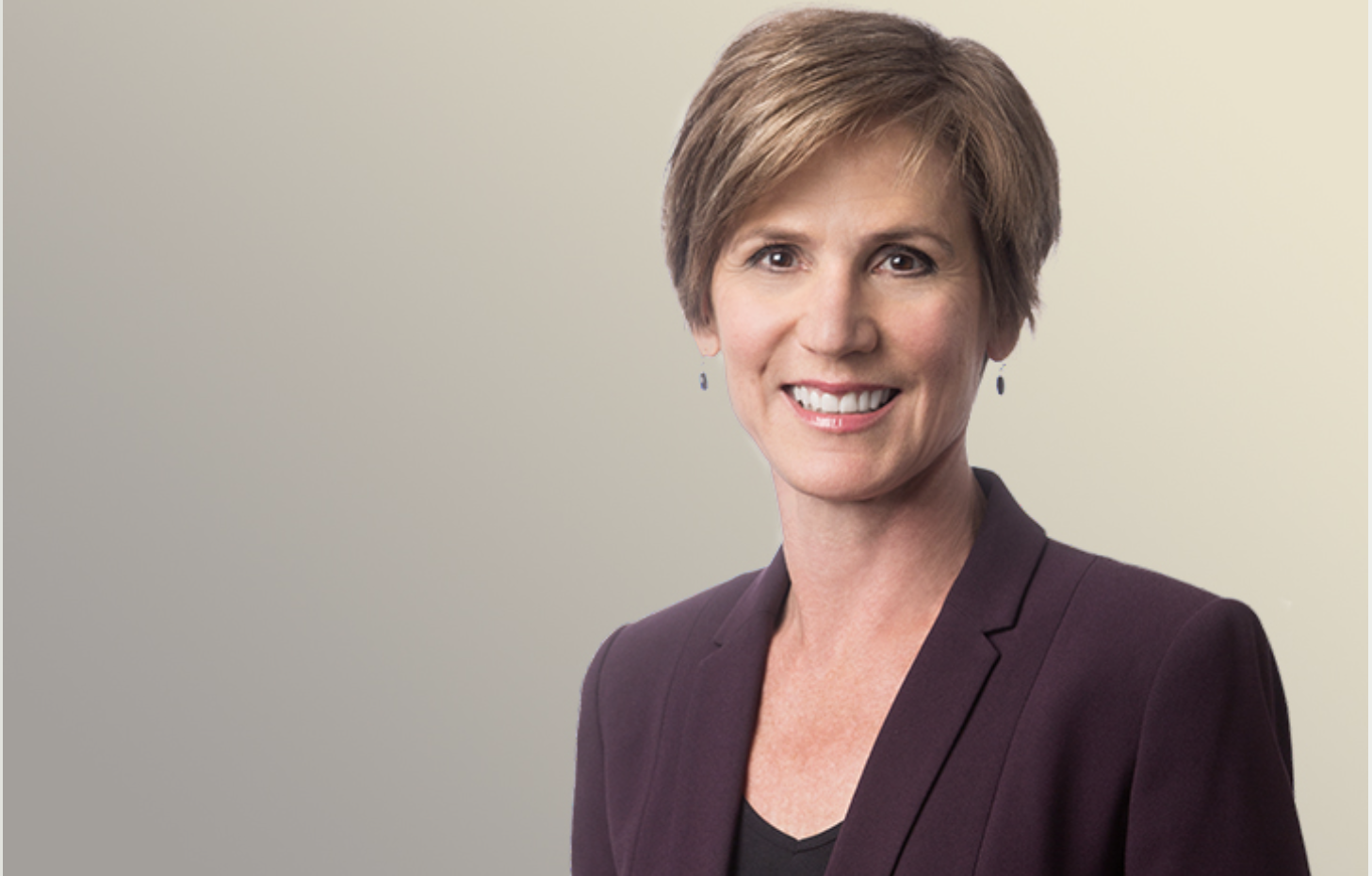 Former acting U.S. Attorney General Sally Q. Yates will receive an Honorary Doctor of Laws degree from Emory University and address graduates of the law school as part of this spring's commencement ceremonies. 
During Emory Law's Degree Candidate Recognition Ceremony, to be held Sunday, May 8—a day before the university's larger Commencement ceremonies—law students will hear remarks from Yates after speeches from the Most Outstanding Student and Most Outstanding Professor of 2022. 
Yates, who also served as former U.S. deputy attorney general, is a 2016 Emory Public Interest Committee Inspiration Award winner for Outstanding Leadership in the Public Interest During her acceptance speech, she asked students to consider, "For what purpose are we going to use the talents we've been given and our gifts and education?" She then referenced a David Brooks column, urging  students to live for their eulogies rather than their resumes.
Dean and Asa Griggs Candler Professor of Law Mary Anne Bobinski expressed her deep appreciation at having Yates share some words of encouragement with the Class of 2022. "It is a privilege to have Ms. Yates address Emory Law's graduating students and the others gathered," the dean said. "Her vast experience is an example, and her commitment to living out her career with purpose is inspirational. We look forward with anticipation to her time with us." 
During her nearly three decades at the Department of Justice (DOJ), Yates was responsible for all of DOJ's 113,000 employees and all U.S. Attorneys' offices and the Bureau of Prisons. She was instrumental in setting DOJ's enforcement priorities and initiatives. She has served as lead prosecutor in high-profile criminal cases, including the Centennial Olympic Park bombing. Yates currently is a partner in King & Spalding's Special Matters & Government Investigations practice.
---
Tags