Main content
Students
A First Amendment class that changed everything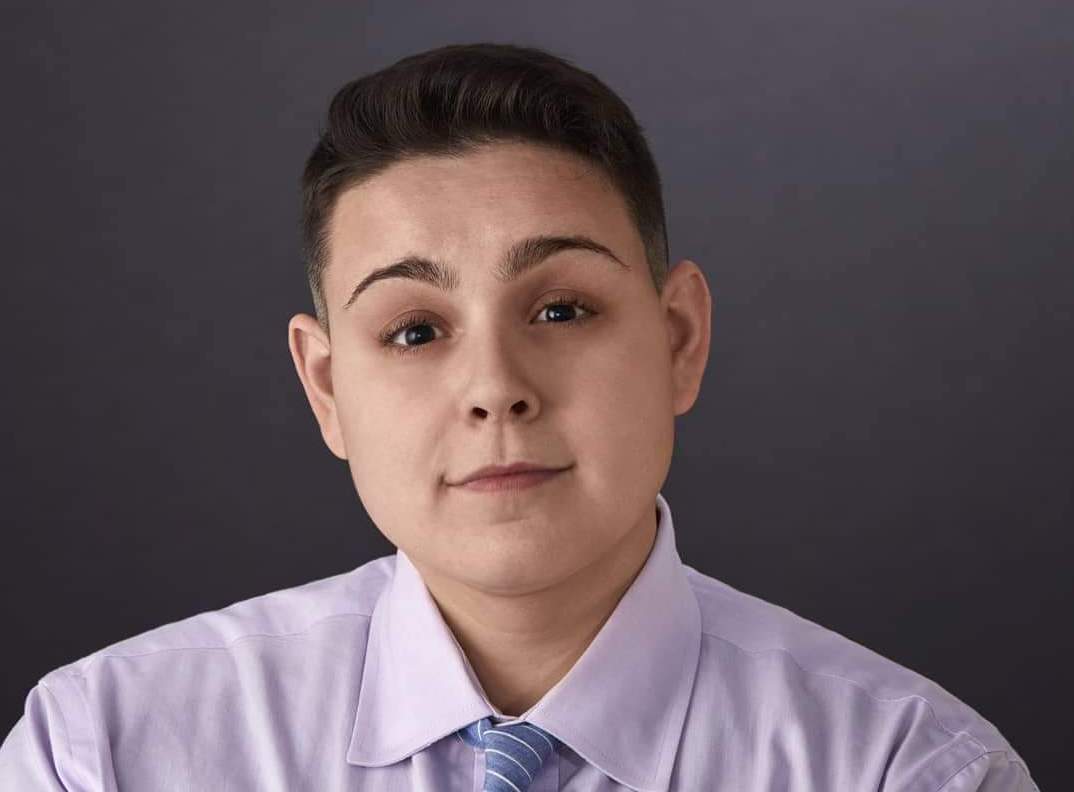 Marissa Cohen 22L already had a JD when she came to Emory Law— she graduated from Elisabeth Haub School of Law at Pace University in 2021. So, why invest in a master of laws degree at Emory?
"My first reason—and the nerdiest—for pursuing my LLM was the realization that my JD wasn't enough to quench my thirst about the law," she says. Her second reason for taking on a fourth year of law school was to become a legal educator focusing on cannabis law, constitutional law, and criminal procedure.
The master of laws degree program is designed for individuals with a first degree in law who are seeking to build upon their legal background for professional and scholarly advancement. The majority of Emory Law LLM candidates are foreign-trained lawyers. Students intending to take a bar exam based on their LLM degree will need to consult with the respective state's bar requirements of necessary coursework to be eligible to take the bar exam.
As a domestically trained lawyer, Cohen is not the typical LLM student, but she knew this degree and this school were right for her. "What made Emory so perfect for me was what I call its 'buffet style' LLM versus a 'fixed menu' LLM. For example, many 'fixed menu' schools require a strict focus, commonly on tax law, and don't allow much time to explore other nonrequired courses," she said. "Emory Law's 'buffet style' allows for a more self-guided degree, which essentially made me feel like a kid in a candy store. The school's expansive and unique course offerings gave me the freedom to take classes totally unavailable to me if I never came to Emory." Another driving factor for choosing Emory, Cohen added, was the impressive level of faculty scholarship. Their writing, she says, has been instrumental in her areas of study.
In 2016, Cohen managed the first cannabis dispensary on the Las Vegas Strip, a rare hands-on industry experience that most lawyers will never have. "Once I began law school, I started giving lectures on cannabis taxation at law schools, for New York CLEs, and CMEs for health care providers interested in understanding the legal landscape of medicinal cannabis. This is a burgeoning field and I know students will enjoy exposure to it."
She believes in the idea of "Pop Culture Constitution," a reference to how the Constitution touches everything in our daily lives. While guest lecturing in a former professor's criminal procedure class, she explained it thusly: "I put up on the screen a 'hypothetical,' which was actually the lyrics to Jay-Z's 99 Problems' second verse. We listened to it, and the students started dancing and rapping along. Then we went through line-by-line to see what Supreme Court cases were involved in determining the constitutionality of perhaps the most famous pre-textual traffic stop of my generation. We found 19 cases on the Fourth Amendment in the verse that the students had memorized."
Despite her own lecturing experience, Cohen said Professor John Witte's First Amendment class changed the trajectory of her career. "[It] was hands down the most surprisingly influential course I took. Though a Con Law nerd, I profess the First Amendment hadn't inflamed me the same way the Fourth Amendment did. But, wow! Professor's course changed all of that. So much so that I ended up changing my postgraduate plans to take a job litigating religious liberty and intra-faith disputes in Manhattan. Never in a million and 35 years would I have guessed that's where I'd be headed, and all this awesomeness is Professor Witte's fault!"
Witte, Robert W. Woodruff Professor of Law, McDonald Distinguished Professor, and CSLR director, said this of Cohen: "Ms. Cohen is the model student that every professor covets.  She sat in a front row seat, never missed a beat in class, made powerful interventions, challenged me regularly, and led many class debates about fundamental questions, often employing a formidable left hook.  She is a serious legal talent who will be going places in her career!"
Cohen mentions other influential faculty. "Professor Gerald Weber, who teaches Constitutional Litigation, is in the trenches of protecting plaintiffs every day from constitutional rights violations," she says. "Professor Randee Waldman is in the trenches fighting for students and children to have their most basic needs for survival. I saw some powerful leaders dedicated to making the world a better place, and what this degree showed me is I need to get in the game and use my skills like them. It's such a privilege to have a law degree, and it's my responsibility to take it and help protect anyone I can."
---
Tags