Main content
Students
Admitted students gather for Emory Law Visiting Day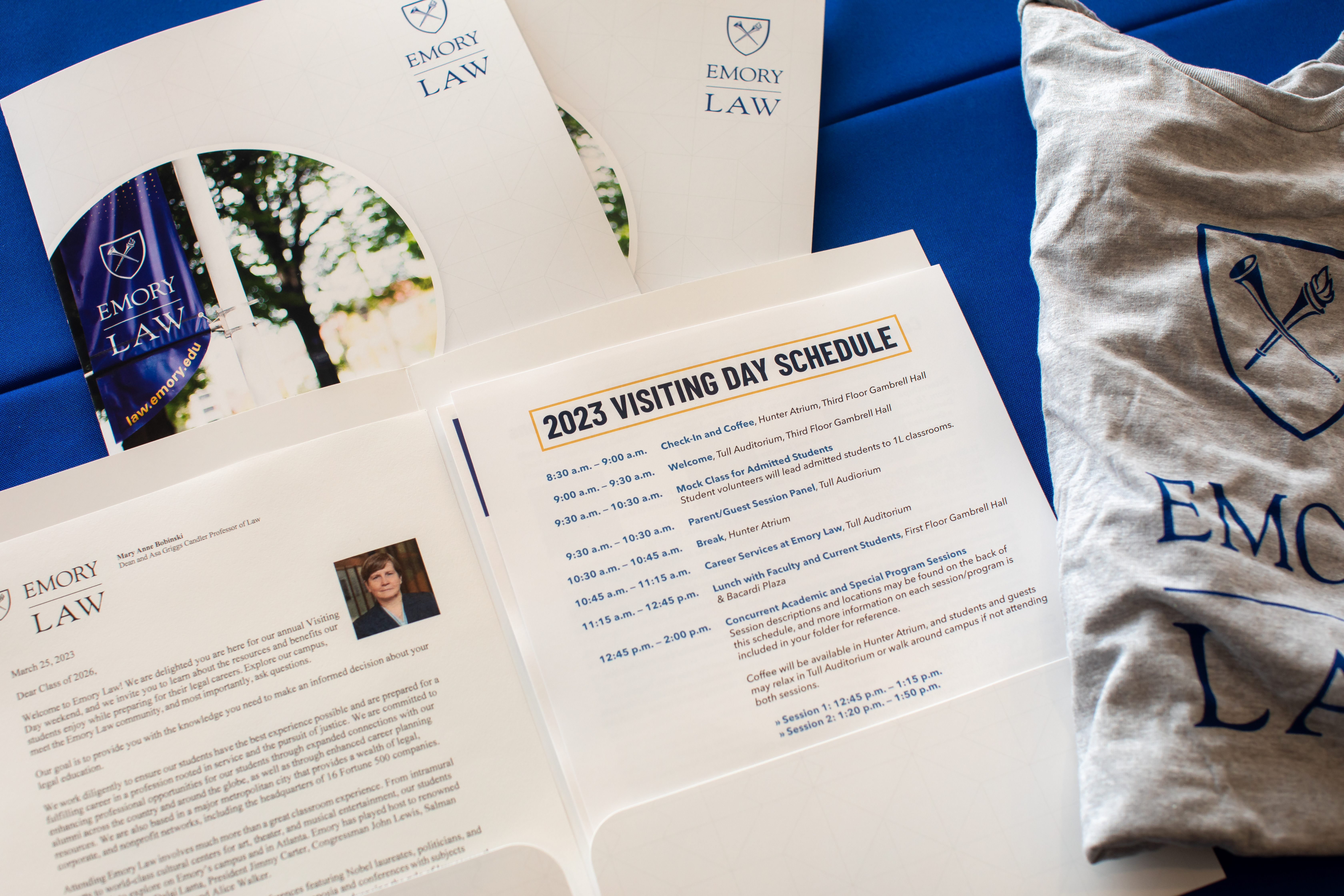 In late March, Emory welcomed 158 admitted students and their families for Emory Law's annual admitted student Visiting Day.
Visiting Day provides an opportunity for admitted students to learn what Emory Law has to offer, meet future classmates, and experience the greater Atlanta community. Students attended a mock class with professors Richard Freer and Fred Smith and met with current students.
The admissions team held a panel on how students can finance their legal education, and students attended a library tour and a resource fair where they received information on organizations and affinity groups within the law school.
Admission team members said it was important for the future Emory Lawyer to feel the sense of community Emory Law provides, and the resource fair helped in that effort by emphasizing how joining and participating with organizations enhances the law school experience.
With guests, there were 280 people visitors in attendance. Associate Director of Admission Jacob Ferguson said, "We were thrilled to host so many admitted students–almost double last year's attendance! This is so important because we know that choosing a law school is about more than rank or even academic programs. It's also about fit; it's about making connections with faculty and current students; and it's about envisioning three or more years at Emory Law and in the city of Atlanta."
---
Tags