The Emory Law 100
As Emory Law prepared to celebrate its centennial year, we invited members of our community to nominate candidates for special recognition as one of 100 individuals who have made extraordinary contributions to the law school and the world at large.
This group of notable men and women, nominated by a Centennial Advisory Committee consisting of faculty, staff, and alumni, represent the best of Emory Law's story, both past and present. The list honors alumni and faculty for advancing the rule of law, making history at Emory or beyond, and significantly advancing the Emory or Emory Law community.
The short biographies presented here. They are in order of law school graduation year, and share only a few of the accomplishments that led to these alumni and friends being honored at this singular moment in Emory Law history. These honorees will also be recognized at the Centennial Gala on April 29, 2017.
1920s
Eléonore Raoul 1920L 1979H (deceased)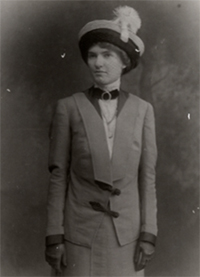 In 1917, Raoul became the first woman admitted to Emory University. She was one of two women who graduated in 1920 – the first women to graduate from the university. She served as chair of the Fulton and DeKalb County branches of the Equal Suffrage Party of Georgia. She worked with the national party as a field organizer in West Virginia and at its headquarters in New York. In the early 1920s, she helped organize the Atlanta League of Women Voters and was its president in 1922 and 1930. She remained active with the organization throughout her life.
Granger Hansell 22C 24L (deceased)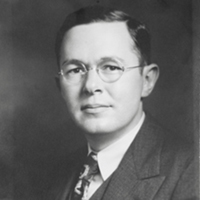 Hansell was a law faculty member, a trustee, and president of the Emory Alumni Association. He received the Emory Law Distinguished Alumni Award and the Emory Medal. A reading room is named for him.
Robert T. "Bobby" Jones Jr. 29L (deceased)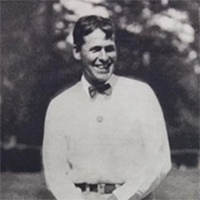 After only three semesters, Jones passed the Georgia bar. Upon retiring as a professional golfer, he focused on his practice. In 1976, Emory established a university-wide scholarship in his honor.
1930s
Harllee Branch Jr. 31L (deceased)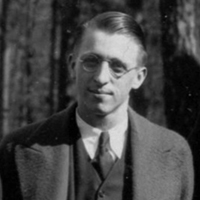 Branch was on the Federal Advisory Council on Employment and the National Commission on Productivity. He was a director of the Federal Reserve Bank of Atlanta and, eventually, CEO of Southern Company.
Patricia Dwinnell Butler 31L (deceased)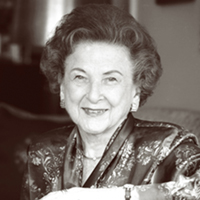 For 40 years as an employee of the Justice Department, Butler's duties included purchasing judicial robes for Supreme Court justices. As a woman, she had trouble finding a job after earning her law degree, but in 1935, the US Department of Justice put her in charge of its library. Eventually, Butler was one of the first female lawyers to argue a case before the Supreme Court, and helped create the Supreme Court Historical Society. She left a generous $1 million gift to Emory Law.
Henry L. Bowden 32C 34L (deceased)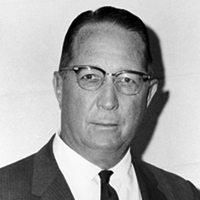 Bowden was Emory's general counsel (1952-1978) and ushered in its integration, winning a judgment overturning a measure that nixed property tax exemptions for private schools attempting to integrate.
Hugh F. MacMillan 34L (deceased)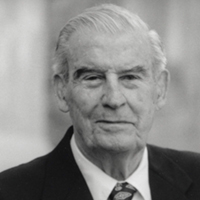 MacMillan had a long and distinguished career as counsel for the Coca-Cola Company. He bequeathed to Emory a gift to begin construction of the Hugh F. MacMillan Law Library.
J. Pollard Turman 34D 35L (deceased)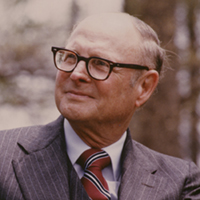 Emory's highest award for alumni service to the University bears his name. An influential humanitarian, Turman supported institutions across Georgia and devoted considerable energy to Emory.
Randolph William Thrower 34C 37L P73 (deceased)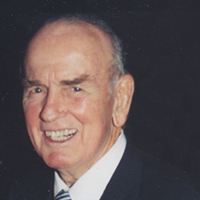 Thrower was one of the country's foremost minds in federal taxation. He was the IRS commissioner until fired by Nixon for refusing to use the IRS to punish enemies. The Emory Law Journal annually hosts the Thrower Symposium, part of an endowed lecture series sponsored by his family.
Boisfeuillet Jones 34C 37L (deceased)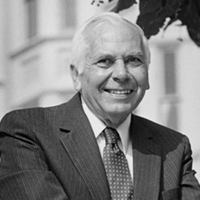 Jones was an assistant professor of political science, dean of administration, and a vice president at Emory. He wrote a plan that led to the creation of the Woodruff Health Sciences Center and was among those responsible for bringing the CDC to Atlanta.
William H. "The Bull" Agnor 36C 37L (deceased)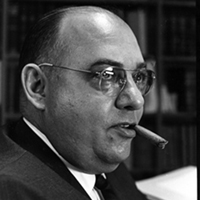 A former professor at Emory Law, Agnor retired at the conclusion of the 1980-81 academic year. His evidence was widely used by lawyers in Georgia. He was a recipient of the Thomas Jefferson Award for enriching intellectual and civic life at Emory. 
Ben F. Johnson, Jr. 36C 40L (deceased)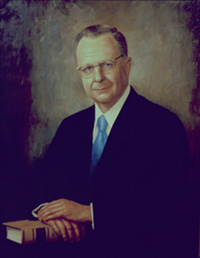 This former law school dean argued the landmark Georgia integration case that successfully challenged Georgia's law denying state tax exemptions to integrated private schools. This opened the way for schools to admit minority students without imperiling their tax-exempt status. In 1966, he sought foundation support for a program that helped black students enter the legal profession. Johnson presided over the elimination of the school's part-time evening program.
Paul H. Anderson Sr. 38C 40L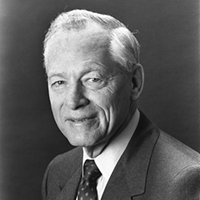 Anderson established a fellowship that has brought faculty from Yonsei University (South Korea) to study at Emory Eye Center. He has been president of the Association of Emory Alumni and board of trustees member.
---
The Emory Law 100 
1920 - 1930    |    1940 - 1950    |    1960 - 1970    |    1980 - 1990    |      Friends of Emory Law