Main content
Honors and Awards
Fineman receives honorary juris doctor from Sweden's Lund University
Emory University School of Law |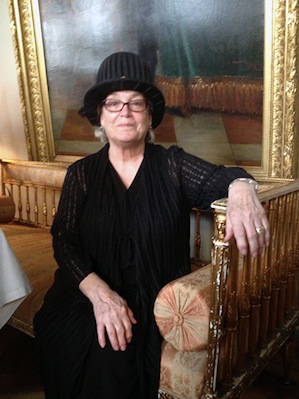 Robert W. Woodruff Professor of Law Martha A. Fineman received an honorary juris doctor degree on May 31 from Sweden's University of Lund, in recognition of exemplary work in the study of feminist and family law.
The degree was presented at the university's doctoral promotion ceremony.
"Fineman's work during her long scholarship has been of great importance for jurisprudence at the international level, particularly in feminist legal theory. Within this discipline, she is world renowned," according to the law faculty's statement in support of the award.
Fineman directs both the Feminism and Legal Theory Project and the Vulnerability and the Human Condition Initiative at Emory Law. That research and her book The Autonomy Myth are cited as an influence on Law and Vulnerabilities research at the University of Lund, where Fineman holds the University's Hedda Andersson Guest Professor Chair for 2012-2013.
"The opportunity to work closely with Fineman is of considerable benefit for the faculty of law and puts Lund University on the feminist jurisprudence map," the statement continues.
The Lund University law faculty chose to award two honorary degrees for 2013. The second was presented to Johan Munck, former justice and chairman of the Swedish Supreme Court.
Related Links
---
Tags