Main content
Students
Emory Law students put theory to practice through summer experiences
Emory University School of Law |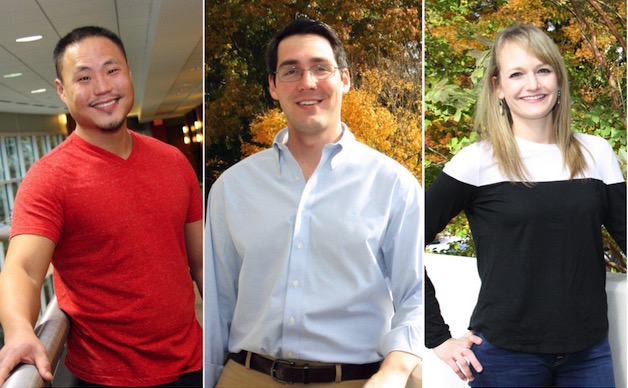 Each summer, hundreds of Emory Law students are fully immersed in the practice of law, as they apply the foundational skills learned in the classroom to work for clients with real-world legal needs. Emory Law's legal clinics and externship programs engage students in all aspects of the legal process, allowing them to take the lead on litigation, transactional, and policy matters at local, regional, national, and international levels. Working under the direct supervision of law school faculty and experienced attorneys, students advocate for their clients and experience first-hand the challenges of the legal profession as they begin a lifetime commitment to public service.
Three Emory Law students recently shared their summer experiences, each created through the auspices of the school's robust experiential learning programs that include clinics, externships, public service, and other opportunities.
Seeing the goal behind the coursework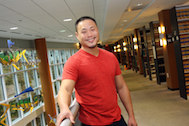 The Emory Child Advocacy Program is a program of the Barton Child Law and Policy Center, providing a wide range of opportunities for Emory law students. While working with at-risk children in the Atlanta area this summer, Isaac Chung 15L found himself both appalled and inspired. For two months he shadowed Multi-Agency Alliance for Children social workers on visits to children in foster care.
"I got to see firsthand a population that society neglects, and it was painful," Chung said. "I realized how desperate our situation is with at-risk youth—not just youth in care, but also juveniles and children in poverty, in America."
The pace and demands of 1L year can make it hard to see the goal behind the coursework, Chung said, but his experience with the Barton Child Law and Policy Center was revelatory.
"Meeting people like Professor Carter, Professor Waldman, Professor Woodhouse, and Sarah Bess Hudson [his supervisor] changed my life beyond words," he said. "The job allowed me to spread what is becoming my life's work—research regarding how meditation heals traumatized children," he said.
Launching an environmental law career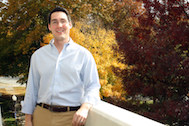 Ed Ezekiel 15L was already steering toward environmental law when he arrived at Emory, but serving for a semester as a student attorney with the Turner Environmental Law Clinic confirmed it's his likely career choice.
The Clinic allowed him to work closely with accomplished environmental law attorneys and scientists on issues with national import. And these experiences in the Clinic provided him with the knowledge, skills, and expertise he needed to secure an internship with the Southern Environmental Law Center (SELC) in the summer of 2014 and an externship with GreenLaw in the fall of 2014. He is currently a legal extern at the U.S. Environmental Protection Agency, Region 4.
During his 10-week, full-time clerkship, Ezekiel worked with Southern Environmental Law Center attorneys, opposing counsel, and government attorneys in a fight to stop pollution of the Altamaha River. He also assisted in other litigation, administrative processes, and legal research. He wrote comments on the Environmental Protection Agency's proposed "Waters of the United States" rule, as it pertains to a protected Georgia wetland. At a regional level, he helped prepare for a hearing before the North Carolina Utilities Commission that involved Duke Energy and its valuation of solar energy.
"I view my work at the Clinic as the beginning of my career in environmental law," Ezekiel said. "I formed relationships that were incredibly important for planning my career in environmental law and ultimately getting placements at my subsequent jobs. The director, Professor Goldstein, cares about the student attorneys and goes the extra mile to help you start a career in environmental law."
Insight into a child's view of immigration law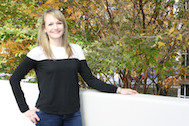 In 2014, headlines echoed harsh reactions to a flood of young immigrants at the U.S. border, and the administration's effort to find a humane solution.
Alyssa Pardo 16L met the children behind the rhetoric. Pardo, a Woodruff Fellow, spent two months shadowing an immigration attorney at the Latin American Association, an Atlanta-based NGO that provides services to Atlanta's Latin American immigrant population. The job was coordinated through the Barton Child Law and Policy Center.
Pardo accompanied attorney Jessica Daman to state juvenile courts, the U.S. Citizen and Immigration Service, federal immigration court, and client consultations.
"Each client was seeking an immigration status to be able to stay in the U.S. legally," Pardo said. "I performed research to determine to what extent an immigration remedy might be available." In addition to better understanding immigration law, it gave her insight to what it's like to have a child for a client.
"I saw how your work as an attorney is going to have a different approach when working with children versus adults," she said. "The questions asked and interactions are different, and you must be more sensitive and patient when trying to ask important questions." She hopes to continue youth representation either pro bono or within the public sector.
---
Tags