Main content
Clinics
Emory Law's Turner Environmental Law Clinic challenges Nuclear Regulatory Commission on continued storage rule
A. Kenyatta Greer, Emory University School of Law |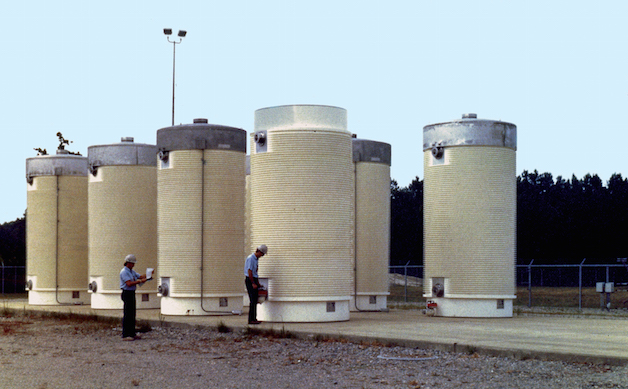 Emory Law's Turner Environmental Law Clinic is challenging the Nuclear Regulatory Commission's regulation, known as the "Continued Storage Rule," that addresses nuclear waste storage.  The clinic embarks upon this effort on behalf of nine environmental organizations.  The states of New York, Connecticut, Massachusetts and Vermont, the Natural Resources Defense Council, and the Prairie Island Indian Community have also joined the fight. 
Many of these same groups challenged this regulation in 2012 and were successful in having it struck down. In October 2014, the NRC reissued the Continued Storage Rule, and Mindy Goldstein, director of the Turner Environmental Law Clinic, says the regulation is worse than before. 
The groups have gone back to the District of Columbia Circuit Court of Appeals, asking the court to again strike down the regulation for violating the National Environmental Policy Act and the Atomic Energy Act. Opening briefs are due June 29. Clinic students from the spring 2015 semester were heavily involved in drafting these briefs (and earlier comments and motions) - speaking with co-counsel, opposing counsel and experts. While oral arguments are not yet scheduled, and likely won't be for several months, the 10 students who will work in the clinic this fall will travel to DC to again work closely with co-counsel and will, while there, visit with other environmental attorneys, including some from the Department of Justice, Environment and Natural Resources Division. 
Each year, the Turner Environmental Law Clinic provides over 4,000 hours of pro bono legal representation. The key matters occupying their current docket – fighting for clean and sustainable energy; promoting sustainable agriculture and urban farming; and protecting our water, natural resources, and coastal communities—are among the most critical issues for our state, region, and nation, especially in light of climate change.
---
Tags