Main content
Ruskola's book translated into Chinese, garners widespread publicity
Emory University School of Law |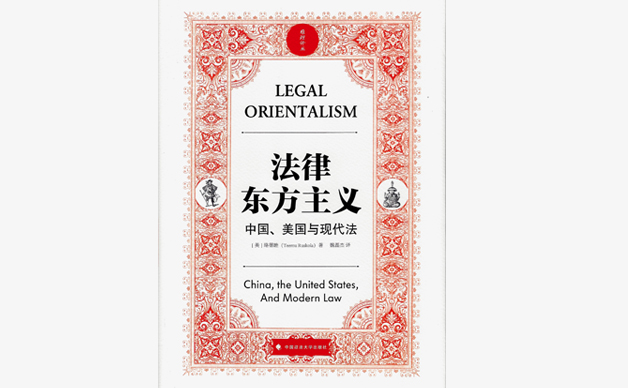 Professor Teemu Ruskola's book Legal Orientalism: China, the United States, and Modern Law (Harvard University Press, 2013) was released in Chinese earlier this fall as法律东方主义: 中国, 美国与现代法律 (China University of Politics and Law Press, 2016), translated by Professor Wei Leijie of Xiamen University.
Ruskola's comparative study of Chinese and Euro-American ideas of legality and their interconnected history has received considerable attention in China. It is already the subject of two forthcoming symposia, in Renmin University Law Review and Xiamen University Law Review, as well as a special review issue of Law Book Review edited by Zhu Suli, the leading legal scholar of his generation and former dean of Peking University Law School. Notable reviews in mainstream media include a review essay by the noted jurist Liang Zhiping in the Shanghai Book Review and an article by the New Left critic Zhang Yongle in the China Law Review, a widely-circulated journal published by the Ministry of Justice of the People's Republic of China. 
In the meantime, Legal Orientalism continues to garner positive reviews in the United States and Europe. It has been the subject matter of several extended review essays, most notably in Harvard Law Review, American Journal of Comparative Law,Journal of Comparative Law (UK), and Political Theory, in addition to which it has been reviewed in numerous journals in several disciplines, including Journal of Asian Studies, American Historical Review, Canadian Journal of History, Law & History Review, Law & Society Review, and Rechtsgeschichte. 
Ruskola's monograph grows out of an essay by the same title, published in Michigan Law Review. The original essay has been republished half a dozen times in foreign journals in translation and in edited volumes, including the recent Classics in Comparative Law (Edward Elgar Publishing, 2015).
---
Tags