Main content
Clinics
Next-generation farmers get boost from Emory and The Conservation Fund partnership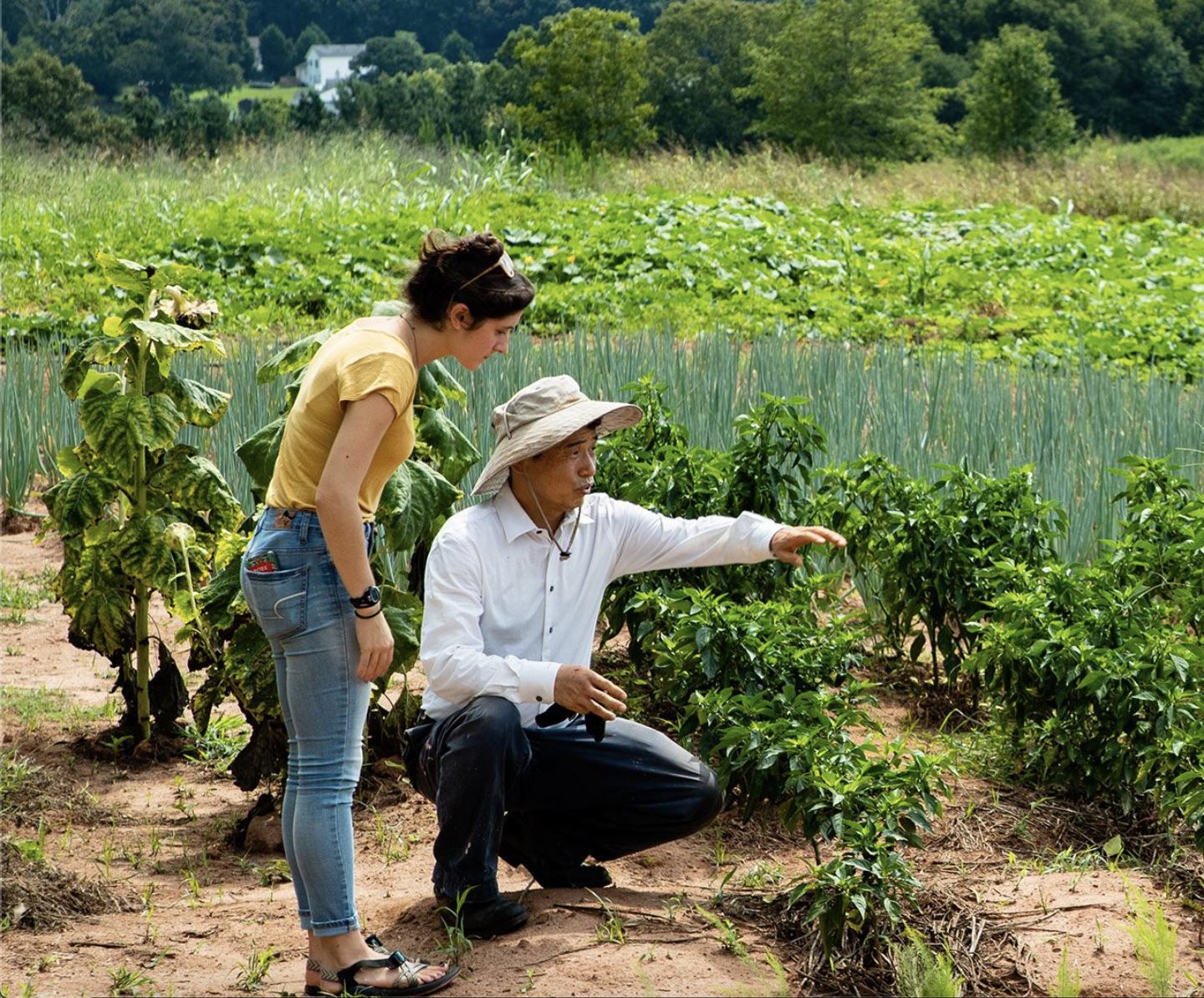 Emory University and The Conservation Fund have formed a new partnership to support next-generation farmers in Georgia and help build the local food supply across metro Atlanta with a first-of-its-kind sustainable solution to food production.
Emory, the largest employer in Atlanta, is partnering with The Conservation Fund's Working Farms Fund by agreeing to purchase locally sourced, fresh food from farmers entering the program. The Turner Environmental Law Clinic at Emory University School of Law represented Emory in the development and negotiation of a new partnership with The Conservation Fund. 
Demand for local and sustainable food is one of the fastest growing trends in cities across the country. Yet many small to mid-sized farms surrounding metro areas are at risk of being lost to development and are inaccessible to next-generation farmers.
The Working Farms Fund is actively raising funds for a multi-million-dollar revolving fund that will acquire farmland within 100 miles of Atlanta and place conservation easements on this land to permanently protect it from development and environmentally harmful practices. The Conservation Fund will lease this land to farmers with a 5- to 10-year path to ownership, selling them the land at the end of the lease term. Emory's commitment to purchase these farmers' crops will provide them with the assurance and security they need to make long-term, strategic investments in their business.
One of a kind
"The partnership between Emory and The Conservation Fund is really one of a kind," says Larry Selzer, president and CEO of The Conservation Fund. "Together, we're not only equipping entrepreneurial farmers with resources needed to achieve their farm business goals, but we're also building the foundation of supply that can better serve metro area demand for local and sustainable food."
"Emory's partnership with The Conservation Fund will ensure that farmers have a reliable market for their crops, while improving healthy and sustainable food options for our students, faculty, patients and employees," says Ciannat Howett, director of sustainability initiatives at Emory. "Our commitment to purchase sustainably and locally grown food means The Conservation Fund will be able to provide better market opportunities for farmers, as together we create an innovative new model for funding sustainable agriculture in our region."
By making a long-term commitment to the Atlanta metro area, the program hopes to drive additional investments in the local food system. Emory's commitment to purchase food grown by farmers in the program is the leading example of this collaborative approach.
"Using the tools of conservation, we are able to purchase agriculturally significant land in the metro area, restrict development on that land and ensure that it stays as a farm forever," says Stacy Funderburke, co-director of the Working Farms Fund. "This solution allows farmers to access land at a much lower purchase price and grows our local food system in a way that can be a model for the rest of the country. We are grateful for the partners and institutions who are helping make this model a reality."
Global leadership
Emory is a nationally recognized sustainability leader committed to finding solutions for the most pressing climate change issues, from reducing public health risks, to breaking social justice barriers to build a more sustainable community for all, to serving as a living laboratory for sustainability and climate change research.
Emory already has a food purchase agreement with the Oxford College organic farm, an 11-acre farm adjacent to the university's Oxford College campus that annually produces about 25,000 pounds of fresh food for Emory dining halls, CSAs and farmers markets, as well as providing hands-on learning opportunities for students across many disciplines.
The Working Farms Fund-Emory partnership enhances the university's goals by:
Supporting a thriving, local and sustainable food system through purchasing practices and policies.
Realizing economic savings, since the cost of food will reflect the benefit to farmers of a long-term advance commitment to purchase their product.
Providing opportunities for Emory faculty and students to conduct innovative, impactful research, including research on carbon sequestration, on Working Farms Fund farms.
Helping the university meet its sustainable food goal of using 75% local and sustainable foods by 2025.
The Turner Environmental Law Clinic was providing legal counsel to The Conservation Fund and realized that Emory could play an integral role in ensuring the Working Farm Fund's success.
"The solution was right in front of us. Emory wanted local and sustainably grown food, and farmers wanted a reliable market. We had every incentive to work together to build a strong and resilient local food system that supported beginning, young and minority farmers," says Mindy Goldstein, director of the Turner Environmental Law Clinic.
"The partnership between Emory and The Conservation Fund will be a win-win for Atlanta's urban and rural communities," says Goldstein. "We hope it will serve as a model for local food systems across the country."
To learn more about The Conservation Fund's Working Farms Fund, check out their latest video.
---
Tags