Main content
Shepherd named Thomas Simmons Professor of Law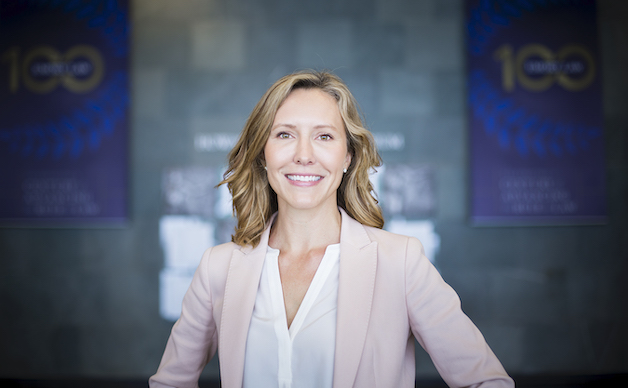 Joanna M. Shepherd has been named Thomas Simmons Professor of Law, in recognition of exceptional scholarship and her substantial contributions to the study of legal institutions.
Since joining Emory Law in 2005, much of her work has focused on topics in law and economics, using empirical analysis to examine issues related to the healthcare industry, tort reform, employment law, litigation practice, and judicial behavior. Her analysis has appeared in the nation's leading legal journals, including those at Stanford, Michigan, Vanderbilt, Southern California, New York University, Duke, and UCLA. She is regularly invited to present scholarly work at law schools around the country.
Her research has been cited by numerous courts, including the US Supreme Court in Glossip v. Gross (2015) and Williams-Yulee v. Florida Bar (2015). Shepherd has testified before the US House of Representatives Judiciary Committee, the House Committee on Energy and Commerce, the National Academy of Sciences Committee on Law and Justice, and several state legislative committees.
Before joining Emory, Shepherd was an assistant professor of economics at Clemson University and worked at the Federal Reserve Bank of Atlanta. She frequently teaches economics courses to law professors and federal and state judges and also serves as an adjunct professor in the Emory Department of Economics. In addition to her academic articles, Shepherd is the author of two textbooks: The Economic Analysis of Law and The Economics of Industrial Organization.
---
Tags