CSLR student wins national writing award
By Emory University School of Law | Emory Law | October 6, 2014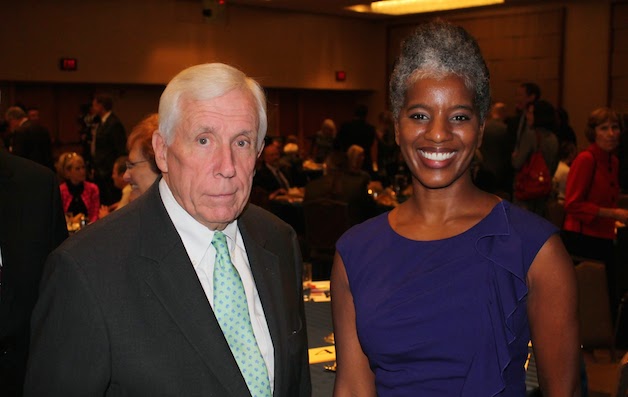 Audra Savage, an LLM student, won first place in the Religious Liberty Student Writing Competition, hosted by the Washington, D.C., chapter of the J. Reuben Clark Law Society and the International Center for Law and Religion Studies. Her paper is titled, "Turning the Other Cheek: The Persecution of the Christian Minority." She accepted the award at the Fifth Annual International Religious Liberty Award Dinner in Washington D.C., on Oct. 9. Written for Professor Van der Vyver's class, the paper was presented at three academic conferences in three different countries and will be published in the Florida Journal of International Law.
The International Religious Liberty Award was presented to Congressman Frank Wolf (pictured with Savage), who was also the keynote speaker.