Emory Law advances to National Moot Court Competition
By Emory University School of Law | Emory Law | November 16, 2016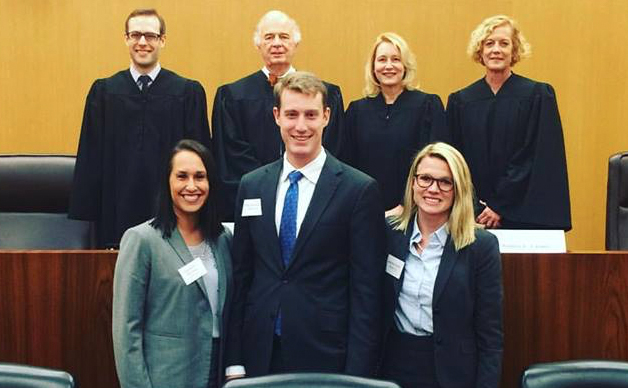 Emory Law's Moot Court Society is proud to announce that the team of Blake Meadows 17L, Samantha Skolnick 17L, and Janeen Smith 17L qualified as Regional Finalists in the Southeast Region of the New York City Bar Association's National Moot Court Competition. Blake Meadows won Best Oralist in the competition's final round.
The competitors were coached by 3L students Jason Depatie and Matthew Randazzo. As a Regional Finalist, the team was in the top two teams emerging from the Southeast Region. They will represent Emory Law at the national competition in New York City in January 2017.