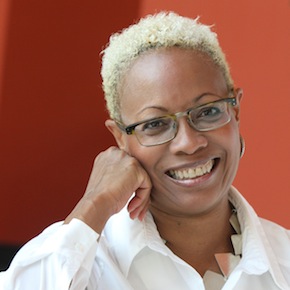 Dorothy A. Brown
Asa Griggs Candler Professor of Law
Areas of Expertise
Federal Income Tax, Critical Race Theory, Corporate Tax, Tax Policy, Taxation
Dorothy A. Brown is professor of law at Emory University School of Law. She is a nationally recognized scholar in tax policy, race, and class and has published extensively on the racial implications of federal tax policy. She is highly sought for her expertise in workplace inclusion issues, a respected speaker in the legal community, and a regularly engaged expert by media including Bloomberg, CNN, National Public Radio, The New York Times, National Law Journal, and Forbes.
Brown joined Emory Law in 2008, focusing on federal tax law and critical race theory in her courses and scholarship. She comes to Emory from Washington and Lee University School of Law, where she taught courses in administrative law, critical race theory, federal income tax, and partnership tax and was the director of the Frances Lewis Law Center. She also has taught at George Mason University and the University of Cincinnati. 
Before becoming a professor of law, Brown worked as an adviser to J. Stephen Swift of the US Tax Court, as an associate with Haynes & Miller in Washington, DC, and as an investment banker at New York's Drexel, Burnham & Lambert. She also was a special assistant to the Federal Housing Commissioner at the US Department of Housing and Urban Development. 
Education: JD, Georgetown University Law Center, 1983; LLM (Tax), New York University School of Law, 1984; BS, Fordham University, 1980
Books
Federal Income Taxation: Cases, Problems, and Materials (Thomson West; Sixth Edition 2016) (with Joel S. Newman)
Critical Race Theory: Cases, Materials and Problems (Thomson West 2003; second edition 2007; third edition 2014) (This book uses the case method approach and applies critical race theory to the first year curriculum: torts, contracts, criminal law, criminal procedure, civil procedure, and property. Professor Derrick Bell wrote the Preface to the second edition.)
Journal Articles
"Diversity and the High-Tech Industry," 6 Alabama Civil Rights Civil Liberties Law Review95 (2014) (invited)
"Law School Without Borders," 45 Seton Hall Law Review 1050 (2014) (invited).
"Lessons from Barack and Michelle Obama's Tax Returns," Tax Notes (March 10, 2014).
"The 535 Report: A Pathway to Fundamental Tax Reform," 40 Pepperdine Law Review 1155 (April 26, 2013).
"Tales From A Tax Crit," 10 Pittsburgh Tax Review 47 (2013).
"Contested Commodities: What's Tax Policy Got to Do with It?" (edited by Michele B. Goodwin) (Cambridge University Press, forthcoming 2013).
"Implicit Bias and the Earned Income Tax Credit in Implicit Racial Bias Across the Law 164-178" (edited by Justin D. Levinson and Robert J. Smith) (Cambridge University Press, 2012).
"Teaching Civil Rights Through The Basic Tax Course," 54 St. Louis Law Review 809 (2010).
"Shades of the American Dream," 87 Washington University Law Review 329 (2010).
"Race, Class and the Obama Tax Plan," 86 Denver Law Review 575 (2009).
Book Chapters
"Taxing the Body" in Regulating The Global Body Market: Altruism's Limits 148-159 (edited by Michele B. Goodwin) (Cambridge University Press, 2013)
Op-Ed Articles
Aug. 18, 2015 What Hillary Clinton doesn't get about #BlackLivesMatter; CNN.com (invited submission) »
June 9, 2015 McKinney pool party incident has everything to do with race; CNN.com (invited submission) »
March 9, 2015: "Law Schools Are in a Death Spiral. Maybe Now They'll Finally Change" PostEverything (Washington Post) »
March 5, 2015: "Ferguson's Perfect Storm of Racism," CNN.com »
November 5, 2014: "Why Black Voters Didn't Help GOP Win," CNN.com »
August 14, 2014: "How Ferguson's citizens can take back power," CNN.com »
July 14, 2014: "Why Holder remark made white people mad," CNN.com »
March 17, 2014: "Paula Deen's Alternate Universe," CNN.com »
October 3, 2013: "Keep the Judges Out of It and Keep Negotiating," nytimes.com (Room for Debate) (invited submission)
April 17, 2013: "The Only Path for Elderly Citizens," nytimes.com (Room for Debate) (invited submission)
April 15, 2013: "A Reboot For Legal Education," Law.com »
December 10, 2012: "How Home Ownership Keeps Blacks Poorer Than Whites," Forbes.com.
November 18, 2012: "A Real World Approach to Diversity," Law.com.
September 16, 2012: "Harry Reid has a Glass House Quandary on Taxes," Bloomberg.com.
April 17, 2012: "Let's Kill the Progressive Tax Rate System," CNN.com.
December 3, 2010: "End the Unfair Tax Break for Homeowners," CNN.com.
June 16, 2010: "BP Right to Stop Paying Dividends," CNN.com.
March 9, 2009: "Two Americas, Two Tax Codes," The New York Times, Sec. 1, at A21.
April 8, 2006: "A Tax Credit or a Handout?," The New York Times, Sec. 1, at A23.
January 25, 2004: "In Sickness, in Health and in the Tax Code," The New York Times, Sec. 4, at 15.
Media Appearances