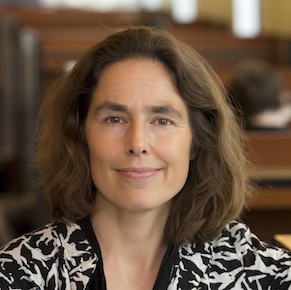 Liza Vertinsky
Assistant Professor of Law
Areas of Expertise
Innovation, Intellectual Property, Intellectual Property and Global Health, Law and Economics
Assistant: Pat Thomas
Liza Vertinsky joined the Emory Law faculty in the fall of 2007 as an assistant professor. She came to Emory after a decade of legal practice focusing on intellectual property transactions. She builds on a practical background of assisting entrepreneurs, emerging companies, and universities with strategic issues involving the development, acquisition, and leveraging of intellectual property to address contemporary issues involving IP licensing and technology transfer. Her areas of expertise include intellectual property, innovation, the intersection of IP and global health, and law and economics. Her research program is motivated by a deep interest in how legal rules—particularly patent law and contract law—influence the ways in which individuals and groups organize their economic activities. She initially pursued this interest during PhD research on the economic organization of non-traditional groups such as street gangs. Since coming to Emory she has focused primarily on how patent laws and policies impact the organization of economic activities in ways that either facilitate or impede innovation. She is particularly interested in exploring the institutional environments within which alternative forms of intellectual production take place.
Professor Vertinsky has a strong interest in the intersection of intellectual property and global health and development, and since coming to Emory she has helped to develop Emory's global health law and policy project. This project incorporates both curriculum, scholarship, and partnership building around contemporary issues of global health law. She is affiliated with Emory's Vulnerability Project, where she explores the connection between innovation and vulnerability and the roles that intellectual property does and/or can play in addressing or impeding access to health and economic development.
Professor Vertinsky clerked for Judge Stanley Marcus, first for the US District Court in the Southern District of Florida and then for the Eleventh Circuit Court of Appeals. Her publications include a book on the economic organization of street gangs, the subject of her PhD research.
Education: JD, Harvard Law School, 1997; MA, Economics, University of British Columbia, 1992; PhD, Economics, Harvard University, 1997
Books
A Law and Economics Approach to Criminal Gangs (London: Ashgate Publishing,1999).
Journal Articles
"Copyright Licensing," The Licensing Journal (May 2006).
"The Hidden Costs of 'Free' Software," 1 Life Sciences 72 (February 2, 2004) (with S. Henry).
"From Sony to Napster And Back? Copyright Law Implications of Decentralized File-Sharing Technology," Boston Bar Journal (2002) (with M. Albert).
"Thinking About Thinking Machines: The Implications of Thinking Machines for Patent Law," 8 Boston University Journal of Science and Technology Law 2 (2002): 574-613 (with T. Rice).
Book Chapters
"Understanding and Applying the CREATE Act in Collaborations," in AUTM Technology Transfer Practice Manual (2008).
Other Publications
"Fixed Terms In A Changing World: Dealing With the Future In University/Industry Licensing," US Industry Today, August 2005 (with P. Waller).