Main content
A Message from the Dean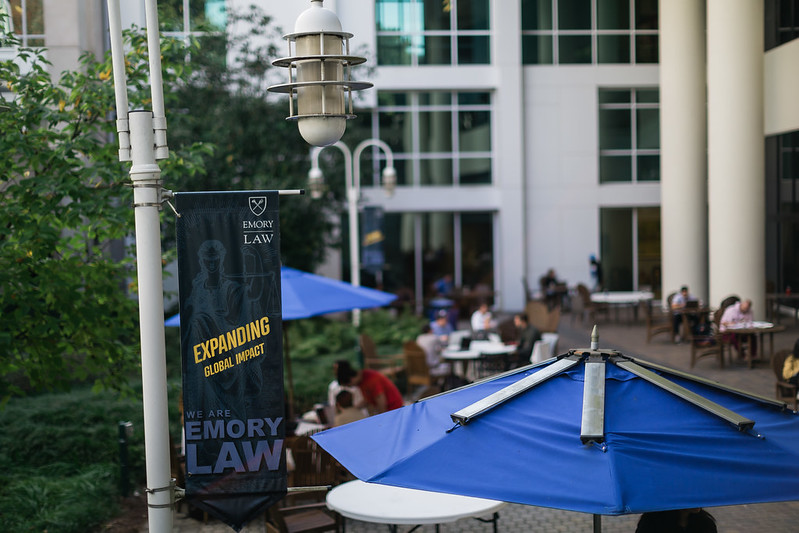 Emory Law continues to be recognized as one of the top-ranked ABA-accredited law schools in the country, listed as 30 in the US News & World Report's 2023 ranking of "America's Best Graduate Schools." This ranking also recognizes several of Emory's specialty areas of strength — ranking the school 23 in business-corporate law, contracts-commercial law, and health care law; and 26 in constitutional law.   
Additionally, in the recently released National Law Journal Go-To Law Schools Report of the 50 schools with the highest percentage of 2020 graduates in associate jobs at the 100 largest US law firms, Emory ranked 25, up from a rank of 27 last year.   
These types of rankings are important external measures of our performance against peer schools. But more important is our continued commitment to improving outcomes for our students and assisting graduates in launching successful legal careers, as outlined in our strategic plan. These initiatives include enhancements to scholarships and financial aid, career planning, and academic advising and bar support. Through the work already underway related to student outcomes, the Emory Law Georgia bar passage rate increased to nearly 91% for the Class of 2021 and employment for the Class of the 2021 rose to nearly 89% for bar-required/JD preferred jobs. (Of note, the current US News ranking includes employment figures for the Class of 2020, which were 9 points lower). Emory Law continues to innovate its signature programs in transactional law, litigation, and intellectual property/technology law and expand experiential learning opportunities, and recently announced a new health law concentration and the establishment of the Center for Civil Rights and Social Justice.  
My colleagues and I remain focused on meeting the needs of our Emory Law students and on providing them with the knowledge, skills, values, and support they will need to excel in a rapidly changing world that will greatly benefit from their expertise and Emory Law education.  
Regards,  
Dean Bobinski  
---
Tags