Friends of Emory Law
Harold J. Berman (deceased)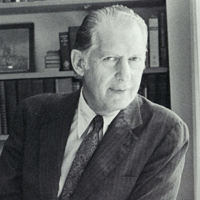 Berman was Emory's first Robert W. Woodruff Professor of Law and one of the world's most distinguished scholars of Soviet and post-Soviet law. He was also a pioneer in the study of law and religion. Berman was founder of Emory's World Law Institute and played an integral role in the development of the University's Law and Religion Program, now the Center for the Study of Law and Religion. Over the course of his illustrious career, Berman wrote 25 books and more than 400 scholarly articles.
William J. Carney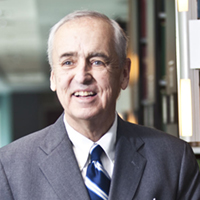 Carney is professor emeritus and founder of the Center for Transactional Law and Practice. In 2015, he and his wife Jane created a $1 million challenge grant to raise funds to further the center's work.
William D. Ferguson (deceased)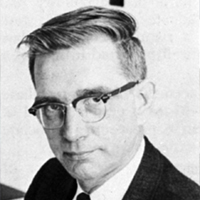 In 1963, Bill joined the Emory Law faculty. He took emeritus status in 1998, but remained an active member of the law school community and built a national reputation as a labor arbitrator.
Martha A. Fineman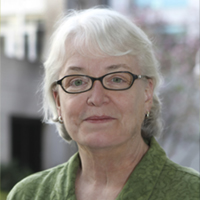 A Robert W. Woodruff Professor and authority on family law and feminist jurisprudence, Fineman is founder/director of the Feminism and Legal Theory (FLT) Project and director of the Vulnerability and the Human Condition Initiative.
E. Smythe Gambrell (deceased)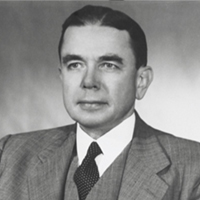 Gambrell founded Atlanta's Legal Aid Society to provide legal assistance to the poor. He was also the first Atlantan to be elected president of the American Bar Association. Gambrell lectured at Emory Law from 1922–1940 and taught "Practice Court," a required moot court course for all students. He served on the faculty until the eve of World War II and later provided the gift that enabled the construction of the present-day law school building — Gambrell Hall, named in memory of his parents.
Nathaniel E. Gozansky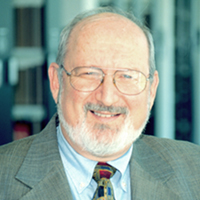 In 2012, Gozansky retired from Emory Law after 45 years. During his tenure, he was director of the Council on Legal Education Opportunity and member of the Board of Governors of the Society of American Law Teachers.
Howard O. "Woody" Hunter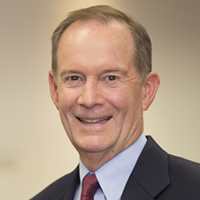 A highly experienced academic and authority on law, Hunter is a 27-year veteran at Emory University, including over two years as chief academic officer and provost, and 12 years as dean of Emory Law. As dean, Hunter oversaw growth in the law school, taking the faculty from 30 to 50, adding five named professorships, increasing the number of scholarships available, and strengthening the endowment. He also oversaw Gambrell renovation and construction of the Hugh F. MacMillan Law Library.
Michael J. Perry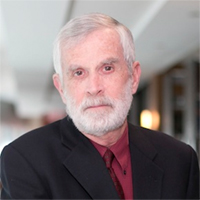 Perry holds a Robert W. Woodruff University Chair at Emory Law. Perry is also a senior fellow at Emory University's Center for the Study of Law and Religion and a co-editor of the Journal of Law and Religion.
John Witte Jr.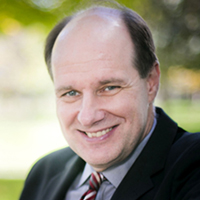 Witte is Robert W. Woodruff Professor of Law, McDonald Distinguished Professor, and director of the Center for the Study of Law and Religion. Students have selected him 12 times as the Most Outstanding Professor.
---
The Emory Law 100 
1920 - 1930    |    1940 - 1950    |    1960 - 1970    |    1980 - 1990     |     Friends of Emory Law