Academic Engagement and Student Success

Emory Law provides students with robust academic resources and support.
As Emory Law students adapt to the academic demands of our rigorous legal education, they have access to a wide range of advising support and study skills programs to optimize their opportunities for success.  
The Office of Academic Engagement and Student Success manages Houses Program, the Dean's Teaching Fellows, presents the "Study Smarter" series, provides guidance on the bar admission process and the bar exam, encourages a healthy school-life balance through resources and programming, and provides individual academic and other advising services. 
Assistance can also be found through the Law School Academic Success Project at www.lawschoolasp.org »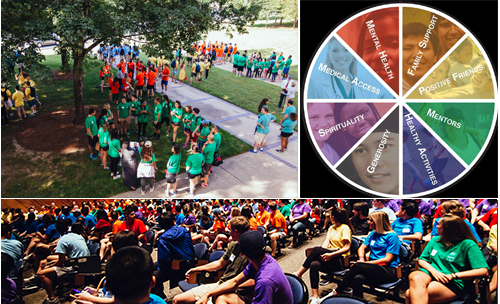 If a law student's cumulative GPA falls below 2.5 (as quantified at the end of the first year for 1Ls, and each semester for upper-level law students), the student is automatically ineligible to re-enroll unless he or she is granted academic probation by the Faculty Committee on Academic Standing. Once a student is allowed to re-enroll on academic probation, that student meets regularly with Dean Brokaw and must raise his or her GPA to 2.5 or higher in order to continue at Emory Law.
Dean's Teaching Fellows
The Dean's Teaching Fellows are high-achieving upper-year law students selected to serve as academic counselors for their fellow students.
They are the peer-to-peer academic counselors of Emory Law, with an emphasis on law school academic skills. Each Dean's Teaching Fellow holds weekly office hours during which students are encouraged to come and seek assistance on topics such as study methods, class preparations, outlining, exam writing skills, time management, efffective class note taking, etc. Teaching Fellows are also available for appointments outside office hours up to a limited amount of time; any law student may contact a Teaching Fellow for an individual appointments (generally about 20–30 minutes duration). We encourage study groups to visit Teaching Fellows together. Upper level students are welcome to consult with a Teaching Fellow (they're not just for new law students).
Spring 2019 Schedule
All Office Hour times and locations can be found below.  A detailed schedule of Dean's Teaching Fellows office hours and select professors/classes they had are found in the link below.
Dean's Teaching Fellows Detailed Info » (Emory Net ID required)
Monday
Tuesday
Wednesday
Thursday
Friday

9:00am-10:00am (G144a)

10:30am- 12:30pm (G144a)

12:30pm-2:00pm (G144a)

2:30pm-5:30pm (G144a)

8:30am-10:30am (G144a)

10:30am-12:15pm (G144a)

12:30pm-2:30pm (G144a)

2:30pm-5:00pm (G144a)

9:00am-10:30am (G144a)

12:00pm-2:00pm (G144a)

4:00pm-6:00pm (G144a)

8:30am-10:30am (G144a)

11:00am-12:00pm (G144a)

12:00am-2:00pm (G144a)

2:00pm-5:30pm (G144a)

11:00am-1:00pm (G144a)
Study Smarter
Assistant Dean for Academic Engagement and Success Katherine Brokaw gives a lecture series each fall called "Study Smarter." The lectures cover general law school academic skills such as taking and using class notes, outlining, and preparing for exams. 
The Fall 2018 Study Smarter schedule is as follows, with all sessions from 12:15pm - 1:45pm.
9/5 -Foundations for Success: Class Notes & Time/Stress Management (Room 1C)

9/12 -Outlining: What It Is and How to Do It (Room 1C)
9/26 -Getting Ready for Exams: The Practice Exam (Room 1B)
10/8 -Introduction to Course Selection (Room 1C)
10/24 -Getting Ready for Exams: Effective Tips on Planning/ Preparing for Exams (Room 1C)
The Study Smarter lecture series is aimed primarily at helping new students with law school study skills, but the sessions are open to all students. For resources used in previous sessions, contact the Office for Academic Engagement »
Resources
Emory Law is a dynamic community where students feel engaged and involved in the classroom and beyond. Our Houses program provides students with social opportunities to get to know faculty, staff, and other students.
For 1Ls, the Houses help them bond and meet 2Ls and 3Ls, who have "been through it already" and who can provide perspective and realistic advice. For 2Ls and 3Ls, the Houses are another channel for forming relationships that energize their interests, goals, and future paths. And the Houses inject fun into law school life!
LLM and JM students have similar opportunities through their respective Societies. We encourage students to take part in all law school activities.
Emory Law has identified the primary practice areas commonly recognized by bar associations and other professional organizations. You can explore areas of interest by choosing your courses starting with the first-year spring elective. Faculty and practitioners have listed foundational and enrichment courses for each practice area. Relevant clinics and field placement opportunities in these practice areas are also listed here.
You can use these curriculum guides to chart your path in one or more practice areas. Additional information about bar-tested subjects and their courses are provided under the Bar Readiness tab. For further course selection, information about prerequisites, courses, and their recommended sequence for our Certificate in Transactional Law are linked below.
Practice Societies » (Emory login required)
Law School Academic Success Project Wellness Resources 
The LSASP website includes invaluable wellness resources, including:
eLearning
Related readings
Links to related websites