1960s
Sam Nunn 61L 62L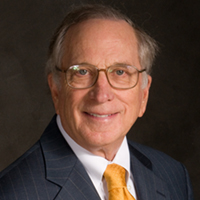 A 24-year US senator from Georgia, Nunn is currently co-chair and CEO of the Nuclear Threat Initiative, a charitable organization working to reduce the threat of nuclear, biological, and chemical weapons.
Hugh Lawson 63C 65L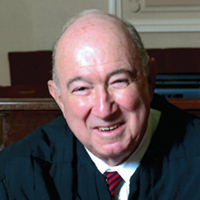 Lawson sat on the District Court for the Middle District of Georgia. He served as chief judge (2006-2008), assuming senior status in 2008. Lawson served for several years on the Law School Council.
Paul M. McLarty Jr. 63C 66L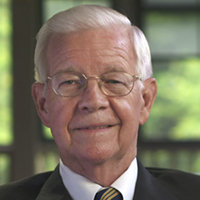 A former president of the Emory Alumni Board, Truman Award recipient McLarty is active with Emory through philanthropy and service. With his wife Ruth, he helped create endowed scholarships at Emory College and the School of Law.
Tillie K. Fowler 64C 67L (deceased)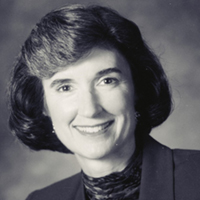 Fowler entered Emory Law in 1964 as one of only five women in a class of 106. She was elected the first woman president of the Jacksonville City Council 1989 and was elected to Congress in 1992.
Judge Richard O. Keller 64C 67L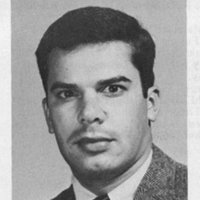 A judge for the Superior Court of California, Alameda County, Keller was a member of the Bay Area Regional Programs Advisory Committee, the predecessor to developing a Regional Chapter in San Francisco. He has served as judge in both criminal and civil courts, is a trustee of Ohlone College and is a faculty member in its criminal justice program.
J. Ben Shapiro 64C 67L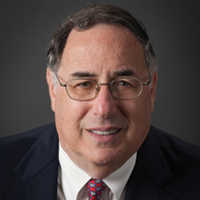 Shapiro received the Distinguished Alumni Award and Emory Medal. He was a University trustee from 1990 to 1996, is co-founder of Georgia Legal Services Program, and was president of the Law School Alumni Association.
William J. Brennan Jr. 65C 67L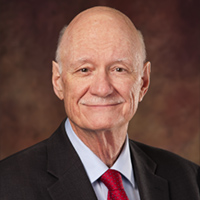 Brennan has fought against predatory lenders since founding Atlanta Legal Aid's home defense program in 1988. The program started with Brennan and a grant from the DeKalb County Community Development Department.
P. Harris Hines 65C 68L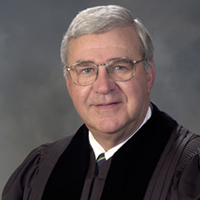 Hines currently serves as chief justice of the Georgia Supreme Court. Has been an active law alum, hosting sessions of the court at the law school and judging moot court competitions.
John M. Dowd 65L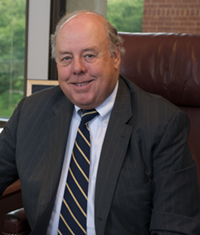 Dowd has represented a US senator before the Department of Justice and the Senate Ethics Committee; a US Army colonel in the Iran-Contra hearings; and a US governor in a fact-finding hearing before the House Subcommittee on General Oversight and Investigations, Committee on Banking, Finance and Urban Affairs, which inquired into the failure of the savings and loan industry. In 2015, he donated a copy of his Dowd Report to Emory Law. The report led to the banning of Major League Baseball player Pete Rose.
Theodore E. Smith 65L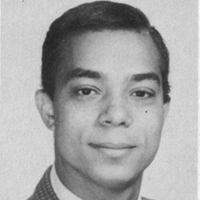 Smith was the first African American student to enter the law school in the part-time night program, paving the way for the diversity that has become integral to the Emory Law community.
Philip Syng Reese 66C 76B 76L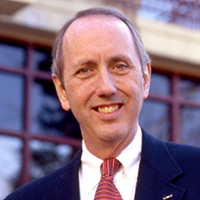 Reese was a founder and the first graduate of Emory's JD/MBA program. He served on the advisory boards of the business and the law schools and received the Turman Alumni Service Award and the Distinguished Alumni Award.
Lucy McGough Bowers 66L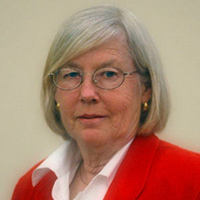 Formerly dean of Appalachian School of Law, Bowers is a member of the ABA Committee charged with producing a new set of accreditation standards for American law schools. She began her law teaching career at Emory. 
J. Owen Forrester 66L (deceased)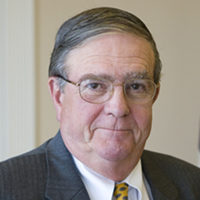 Forrester sat on the United States District Court for the Northern District of Georgia. Known to have helped advance federal courtroom technology, he sought to make federal courts paperless.
Marvin S. Arrington Sr. 67L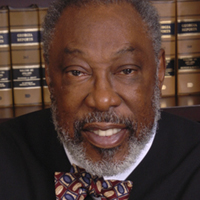 In 1965, Marvin S. Arrington transferred (with his friend Clarence Cooper 67L) from Howard University School of Law to become one of the first full-time African American law students at Emory. Arrington became one of the most influential attorneys in Atlanta serving some 16 years as president of the Atlanta City Council. He helped bring the Olympic Games to the city and introduced legislation that made Martin Luther King Jr.'s birthday a city holiday.
Hulett H. "Bucky" Askew 67L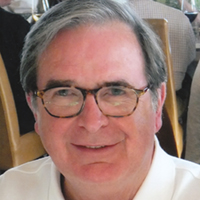 Askew is a former consultant on legal education for the American Bar Association. He is chair of the board of directors for the Lawyers for Equal Justice, Georgia's first law practice incubator program.
Clarence Cooper 67L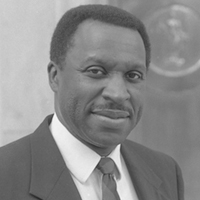 Senior judge on the US District Court for the Northern District of Georgia, Cooper was the first African American assistant district attorney hired to a state prosecutor's office in Georgia. He was presiding judge in the trial of Wayne Williams and ordered a school system to remove textbook stickers that called evolution "a theory, not a fact."
Walter M. "Sonny" Deriso Jr. 68C 72L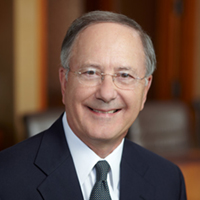 A member of the Emory University board of trustees, Deriso chaired Emory's successful $1.6 billion campaign. He is chairman of the board of the Georgia Regional Transportation Authority and Atlantic Capital Bank. 
Orinda D. Evans 68L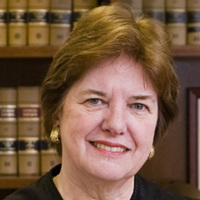 Nominated by President Jimmy Carter to the US District Court's Northern District, Evans was the first woman in Georgia appointed to the federal bench. She was chief judge (1999-2006), assuming senior status in 2008.
Robert H. Whaley 68L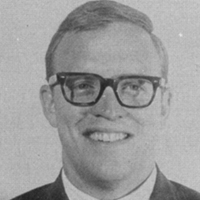 President Bill Clinton nominated Whaley to a seat on the United States District Court for the Eastern District of Washington. He became chief judge of the District in 2005 and assumed senior status in 2009.
W. Wyche Fowler 69L
Former US Senator and US ambassador to Saudi Arabia, Fowler served on the board of the Carter Center and was the key figure in orchestrating a compromise on financing for the National Endowment for the Arts. 
1970s
Stanley F. Birch Jr. 70L 76L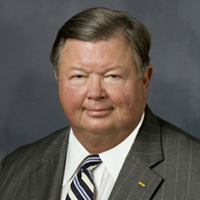 Birch was a United States circuit judge on the Eleventh Circuit Court of Appeals for over 20 years. He participated in more than 11,000 opinions and heard arguments in the Terri Schiavo right-to-die case. He served as president of the Law Alumni Board. 
Sanford D. Bishop Jr. 71L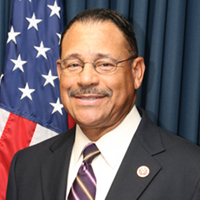 A US congressman, Bishop has served on the House Committee on Appropriations, the Subcommittee for Defense, the Subcommittee on Military Construction/Veterans Affairs, and the Subcommittee on Agriculture.
Lewis S. "Mike" Eidson 71L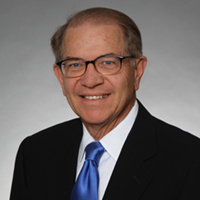 Eidson co-endowed the Kessler-Eidson Program for Trial Techniques and has endowed scholarships to encourage women to pursue trial practice. Recently, he served as president of the Association of Trial Lawyers of America.
Thelma Wyatt Cummings Moore 71L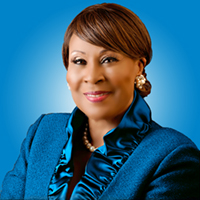 Moore is the first woman to serve full time on the Atlanta Municipal Court and City Court of Atlanta, to serve on the State Courts of Georgia, and to be chief administrative judge of a Georgia judicial circuit court.
Felker W. Ward Jr. 71L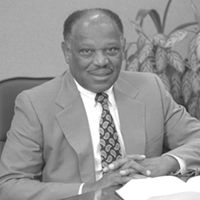 Ward is a trustee emeritus of Emory University. He serves as civilian aide emeritus to the Secretary of the Army. He worked three years on the alumni board and received both the Distinguished Alumni Award and Emory Medal.
C. Robert Henrikson 72L
Henrikson was appointed by President Barack Obama to the President's Export Council. He currently serves on the board of trustees and, with his wife, Mary, established a scholarship. 
Kathleen Kessler 72L (deceased)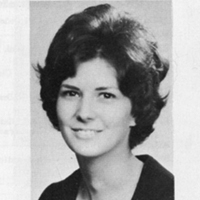 The law firm of Colson, Hicks, Eidson, Colson, Matthews & Mendoza with Richard Kessler Jr. 71L and Grace Kessler, gave the law school $510,000 to establish a scholarship endowment in memory of Kessler, who was killed in the 1996 ValuJet Airlines crash.
Mary Margaret Oliver 72L
Georgia State Representative Oliver serves the district that includes Emory. She has been involved since its inception with the Barton Child Law and Policy Center and is a recipient of the Distinguished Alumni Award.
Frank Mays Hull 73L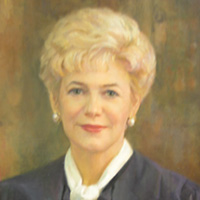 Since unanimous US Senate confirmation in 1997, Hull has served as a judge on the United States Court of Appeals for the Eleventh Circuit, which hears federal civil and criminal appeals from Georgia, Alabama and Florida.
Thomas B. Wells 73L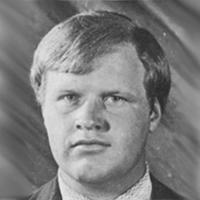 Wells sat as judge in the United States Tax Court through a term ending October 9, 2016. He served as chief judge during some of his tenure. He has received the law school's Distinguished Alumnus Award.
Henry L. Bowden Jr. 74L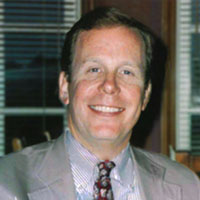 Bowden, elected an Emory trustee in 1986, has served as president of the Emory Law School Alumni Association and was an adjunct professor in the school's graduate taxation program from 1982 to 1987.
Gordon D. Giffin 74L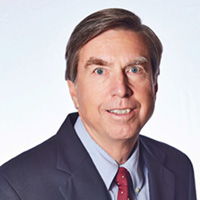 Giffin served as the nineteenth US ambassador to Canada. He managed US interests in the world's largest bi-lateral trading relationship in the context of the North American Free Trade Agreement.
Mark H. Cohen 76C 79L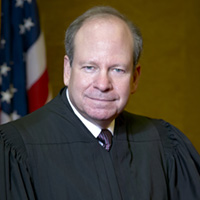 Cohen served as a United States District Judge of the United States District Court for the Northern District of Georgia. He served as a member of the Advisory Board for the Emory Public Interest Committee.
Chilton D. Varner 76L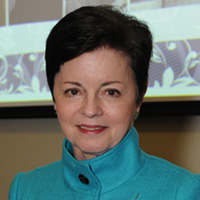 A faculty member of the Trial Academy of the International Association of Defense Counsel, Varner received Emory Law's Distinguished Alumni Award in 1998. A longtime Emory trustee, she continues as trustee emerita.
Brenda H. Cole 77L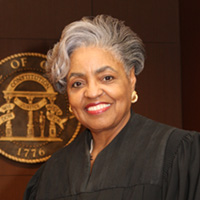 After various prestigious positions in the law, Cole was appointed to a state court judgeship in 1998, retired in 2012, and was appointed as a senior judge by Governor Nathan Deal.
Leo M. Gordon 77L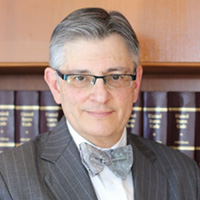 Gordon has served as a judge of the United States Court of International Trade since March 2006. He is a current member of the Dean's Advisory Board and previously served three terms as a member of the Alumni Board.
Glenda Hatchett 77L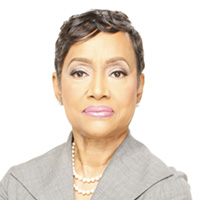 Hatchett was Georgia's first African American chief presiding judge of a state court and the department head of one of the largest juvenile court systems in the country. Hatchett presided over the nationally syndicated show "Judge Hatchett" for eight seasons.
Ruth J. Katz 77L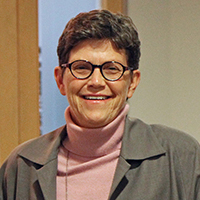 Katz was chief public health counsel for the Committee on Energy and Commerce, associate dean of Yale School of Medicine, and dean of the George Washington University School of Public Health. She received the Distinguished Alumni Award.
Jonathan K. Layne 79B 79L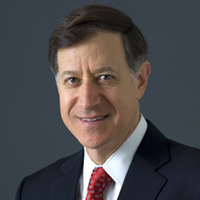 An Emory University Board of Trustees of member, Layne is part of the business law sections of the American Bar Association and the business and corporations law section of the Los Angeles County Bar Association.
Thurbert E. Baker 79L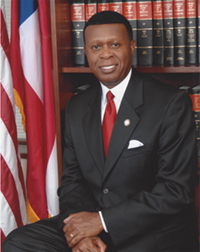 In 1988, Baker was elected to the state House. He served as Governor Zell Miller's assistant House floor leader and, eventually, his chief lieutenant. He sponsored the governor's legislation mandating life in prison without parole for repeat violent criminals, a series of anti-drunk driving bills, a measure to cut the legal appeals of death-row inmates and a welfare reform package. Baker sponsored legislation for the HOPE Scholarship and the "Two Strikes and You're Out" law. He received the Distinguished Alumni Award. 
---
The Emory Law 100 
1920 - 1930    |    1940 - 1950    |    1960 - 1970    |    1980 - 1990     |   Friends of Emory Law