Main content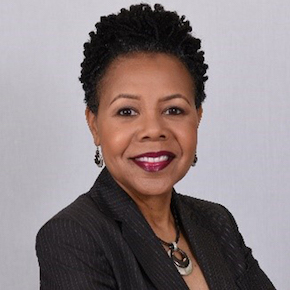 Areas of Expertise
Contracts, Corporate Transactional/Business Law and Mediation
---
Biography
Karen V. Mills is an Adjunct Professor teaching contract drafting. Ms. Mills is the founding member of the woman-owned boutique law firm Mills Law, LLC, specializing in contracts, corporate transactional/business law and mediation.

Earlier in her career, Ms. Mills was an electrical engineer with an electric utility corporation where she designed electrical distribution systems and later managed the organization's Transmission Line Lightning Reliability Improvement Program. She is also a registered Professional Engineer, the profession's highest designation.

From engineer to esquire, Karen Mills' breadth of professional experiences serves as the foundational basis for advising individuals and entities in the areas of business and corporate transactional law, contracts law and technology law. Ms. Mills provides practical advice on issues related to entity formations, contract terms and conditions, corporate acquisitions and divestitures, equity and debt financing, corporate governance and other general corporate matters. She served as a partner in the corporate practice at one of Atlanta's oldest law firms.

Ms. Mills is also founder of KVM Enterprises, LLC (dba Miss Jenny's Treats), a food products company which was launched in June 2016. A thriving entrepreneur, Karen now leverages her engineering, legal and entrepreneurial experiences to provide practical insight to individuals and entities requiring legal and mediation services.

She is active in the community: Georgia PATENTS (Advisory Board, 2018-2019); YWCA of Greater Atlanta (Board Member & Chair of Board Engagement and Compliance Committee, 2016-2018); Leadership Atlanta, Class of 2010; Georgia Tech Women Alumnae Network (Board Member & Past President, 2013-2018); Georgia Association of Black Women Attorneys; Gate City Bar Association; Georgia Tech Black Alumni Organization; Georgia Tech Bar Association and Spelman College/Coca-Cola Mentoring Program. Ms. Mills has served on other various boards, including the Board of Trustees of the Atlanta Girls' School and Girls' Opportunities for Adventure and Leadership, Inc.
Education: BA in Electrical Engineering - Georgia Institute of Technology and JD - University of North Carolina at Chapel Hill
---