Main content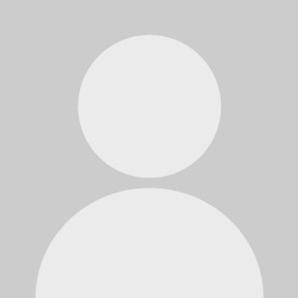 Areas of Expertise
Franchising
---
Courses
Franchise Law, Strategic Lawyering
---
Biography
Morton Aronson is of counsel at The Federal Firm, LLP, and is in charge of the Franchise Practice. He focuses on domestic and international franchising and mediation representing both franchisors and franchisees. He also focuses his practice on the hotel industry.
Aronson spent twenty-five years with the Holiday Inn hotel chain, most of which was as vice president and general counsel—franchising. Subsequent to leaving Holiday Inn in May 2003, he was of counsel for approximately five and a half years with the national firm of Kilpatrick Stockton at its main office in Atlanta. He has written numerous articles on franchising and has spoken before the International Franchise Association, the British Franchise Association, the Mexico Franchise Association, the Asian American Hotel Owners Association and the American Bar Association's Forum on Franchising. He is also adjunct professor of law at Emory University School of Law where he has been teaching Franchise Law for the past nineteen years.
Aronson served as a member of the Board of Directors of the International Franchise Association from 1996 to 1998. In August 1998, he was elected chairman and chief executive officer of the National Franchise Council and served in that position for two years. In November 1999, he was elected chairman of the Board of Governors of the Ravinia Club in Atlanta, Georgia and served in that position for two years, and is now a member of the board. In May 2002, he was elected for a two-year term as chairman of the Steering Committee of the National Franchise Mediation Program and currently serves as a member of the Steering Committee.
In recognition of his singular exemplary accomplishments in the field of franchise law spanning a career of many years' service to both franchisors and franchisees, Mort Aronson has been honored by the American Association of Franchisees and Dealers (AAFD) as the 2009 recipient of the Total Quality Franchising Award for Lifetime Achievement. This award is "the highest individual honor bestowed on individuals who have exhibited a distinguished resume of commitment to AFFD's vision of Total Quality Franchising practices and leadership in the franchising community," according to the AFFD. Aronson's lifelong commitment to building great franchising relationships, to fair and effective dispute resolution, and leadership in founding the National Franchise Mediation Program "justifies [his] recognition by our community of franchisees and franchisors."
Aronson's civic activities include serving on the Law School Council of Emory Law School, chairman of the Board of Directors of Atlanta Israel Bonds, and a member of the Atlanta Council of American Israel Public Affairs Committee AIPAC.
Education: LLM, Harvard Law School; LLB, Boston University Law School; AB, Boston University.
---