Main content
Today's professionals face growing regulation, intensifying risk and liability concerns, and increasingly complex decision environments. Designed for seasoned professionals interested in gaining a better grounding in law and regulation to advance your career, Emory Law's juris master offers the insight and flexibility to help you achieve your goals.
Legal Training for Non-Lawyers
Emory Law's Juris Master Program, a 30-credit-hour master's degree in law, is designed to help non-lawyers enhance their knowledge of the law and advance their careers. The juris master can help seasoned professionals broaden their impact in their chosen field.
Request for information
On-Campus Study
Emory Law's on-campus course of study can be completed full-time in nine months or part-time in up to four years.
Learn More about On-Campus Study
Online Study
Emory Law offers an 18-month course of study in an online format in two concentrations - Health Care Law, Policy, and Regulation; and Business Law and Regulation. The program is composed of 10 sequential 7-week asynchronous courses, with two synchronous online experiences.
Learn More about Online Study
JM Admission
All applicants are considered holistically and admission is based on the applicant's academic training, professional background, personal statement, and professional and academic references.
Learn More about JM Admission
Student Spotlight
A degree from Emory is like a door into anything
Emory Law's JM Program, offered on campus and online, is designed to help professionals like Ayinde Luqman to become more specialized in their field and enhance their knowledge of the law.
Read about Ayinde
JM Events JM Student Spotlight
Learning by Doing
As part of his fall 2019 class, Professor Paul Koster facilitated a trip to the Northern District Court of Georgia. Stone Washington, a student in the on campus Juris Master program attended and shares his experience.
A Q&A with Stone Washington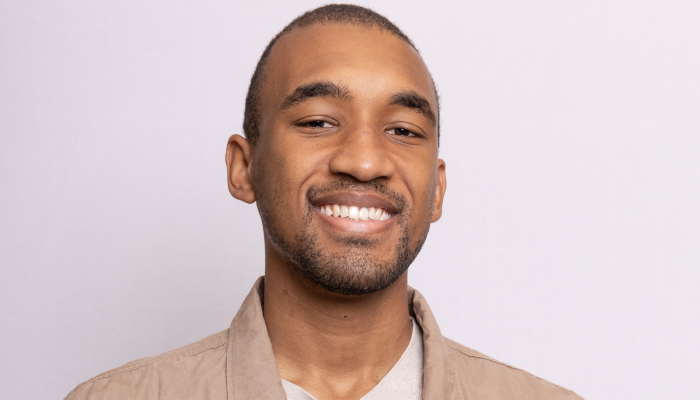 JM Student Spotlight
Years of anti-human trafficking experience led Newsom 20L to pursue JM
Typically, Emory Law's juris master program is legal education for professionals who want to advance their careers by understanding how the law affects their field. Madeline Newsom 20L saw it differently.
Read about Madeline