Main content
This Student Resources Guide organizes resources and services at Emory Law and Emory University.
Online Services
The following are common online resources available to the Emory Law community.
Useful Information
Includes calendars, schedules, community newsletters, resources for campus life.
Virtual Backgrounds
---
Emory Law images are available for teleconference backgrounds.
Backgrounds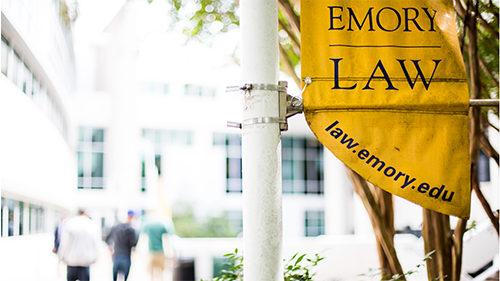 University Services
University resources and services available to students, faculty and staff.
Departments
Brief listing of departments that provide student services. Contact information and office hours are provided on departmental pages.
How To...
A listing of request forms for activities around the law school.
News and Events Submission
Form to submit items for On The Docket, the student e-newsletter, and the Emory Law event calendar.
Form link
Marcom Request Form
Form to request marketing items or assistance for an event planning or promotion, website update, or communication messaging.
Form link
Registrar Forms
A full listing of Emory Law Registrar forms including transcript requests, graduation application, and more.
Full Listing