Main content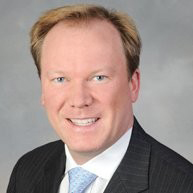 Biography
Martin Dozier is a partner in Alston & Bird's Financial Services & Products Group. He focuses on representing closed-end registered investment companies, including interval funds, and business development companies (BDCs) regulated under the Investment Company Act of 1940. He focuses on alternative investment vehicles, including public and private investment funds and real estate investment trusts (REITs), and counsels clients in the intricate requirements governing these vehicles under the Investment Company Act of 1940 and Investment Advisers Act of 1940. Martin also advises on a wide range of fund products, including traditional private equity funds, hedge funds, real estate funds, credit funds, and customized investment vehicles.
Martin represents some of the largest BDC fund sponsors and advises on a broad range of matters, including fund formation, public securities offerings, private placements, mergers and acquisitions, securities regulation, securities law compliance, and corporate governance matters. Martin also counsels broker-dealers on compliance with applicable regulations of the Financial Industry Regulatory Authority (FINRA) in connection with the distribution of securities. Martin has experience negotiating a variety of complex business combinations, including mergers, leveraged buyouts, debt offerings, purchases of stock and assets, sales of divisions, and joint ventures.
Martin is a frequent speaker at national conferences on legal issues relevant to registered 1940 Act investment funds, BDCs, broker-dealer matters, and the investment fund industry generally.
---