Main content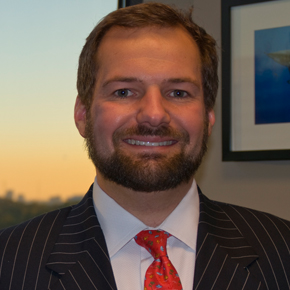 Biography
Jeremy Ellis is a managing director and a co-founder of Genesis Capital. He is a trusted adviser to boards of directors, CEOs, and CFOs on mergers & acquisitions, raising growth capital, exit strategies, and other strategic alternatives. Ellis has been involved in more than 100 transactions for an aggregate transaction value in excess of $8 billion. He has provided investment banking services to a broad range of public corporations such as ChoicePoint Inc., Delta Galil Industries, Northrop Grumman Corporation, and Spectrum Brands, Inc.; several multi-generation family businesses such as Adorama Camera, Polytek, and Herschend Family Entertainment; as well as numerous private companies. Buyers of his clients have included numerous private equity firms as well as strategic buyers including Cobham Plc, Ernst & Young, ITT Industries, LiveNation Entertainment, McKesson HBOC Inc., Newell Rubbermaid and TrueBlue, Inc.
Prior to Genesis Capital's founding, Ellis worked in the Investment Banking Group at Robertson Stephens and the Corporate Finance Department at The Robinson-Humphrey Company, now SunTrust Robinson-Humphrey. He also worked on private equity investments for R-H Capital Partners, a private equity fund affiliated with Robinson-Humphrey. He began his career in management consulting with Oxford Associates, now MarketBridge.
In 2012, Ellis was selected by The M&A Advisor as one of the 40 Under 40 emerging leaders of the M&A, Financing and Turnaround industries. In 2009, he was selected by the Atlanta Business Chronicle as one of its "40 Under 40 Rising Stars." Jeremy is also involved in the Atlanta Chapter of The Association for Corporate Growth® and is on the selection committee for the Georgia Fast 40. 
Ellis serves as a director for Scrubs & Beyond, the largest multi-channel supplier of healthcare apparel and accessories in the country, and is a board observer for Fetch!, the leading online direct auto insurance quote platform. He also advices family offices and private equity funds on potential investment opportunities.
He served as a coach of Emory University School of Law's Transactional Law Program negotiation competition team for the 2016 National Transactional LawMeets®. He is also a frequent guest lecturer on Strategies for Effective Business Exits at the J. Mack Robinson College of Business at Georgia State University.
Ellis is active in the local community. He is a member, sponsor, and volunteer at the Georgia Aquarium where he serves as a volunteer SCUBA diver and an underwater photographer; is an instructor for DAN Diving First Aid for the Professional Diver; is a member of the Anchor Society and Legacy Society; and is a co-founder of the Next Wave Society. He is a member of Will's Club at Children's Healthcare of Atlanta and was previously a member of the alumni board of The Lovett School and the Junior Committee of the Shepherd Center. Ellis is a PADI Open Water SCUBA instructor, Emergency First Response instructor and specialty instructor. He has logged more than 1,000 dives and has had many of his photographs published.
 Ellis received a bachelor of science in mathematics and economics from Hampden-Sydney College.
---