Main content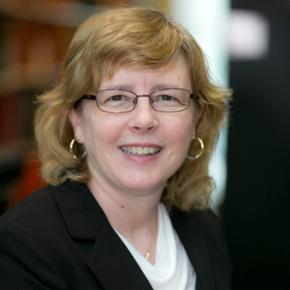 Areas of Expertise
Law Librarianship, Legal Research
---
Courses
Mastery of Statutory Legal Research, Foreign and Comparative Legal Research, International Legal Research
---
Biography
Amy Flick is the foreign and international law librarian at the Hugh F. MacMillan Law Library. She has been with MacMillan Law Library since 1994, and previously held positions there as assistant law librarian for bibliographic instruction and as assistant law librarian for reference and government documents. Before becoming a law librarian, she clerked for the Honorable Duross Fitzpatrick of the US District Court, Middle District of Georgia, and for the Honorable John T. Laney, III, of the US Bankruptcy Court, Middle District of Georgia, and then practiced law in Atlanta.
Flick frequently blogs on international legal research issues for DipLawMatic Dialogues, the blog of the FCIL Special Interest Section of the American Association of Law Libraries. She currently manages the International Calendar for the International Association of Law Librarians, and previously served on the local planning committee for its 36th Annual Course on International Law and Legal Information held in Atlanta, Georgia, in October 2017.
Education: MLIS, University of South Carolina; JD, Duke University; BA, Mercer University.
---