Main content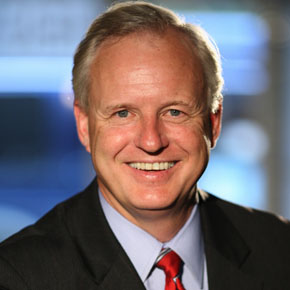 Biography
Charles Kuck has been adjunct professor of law at Emory University and the University of Georgia for the last 18 years. He teaches the Survey and Advanced Immigration Law classes. Kuck is a former national president of the American Immigration Lawyers Association. He is a founding member and former president of the Alliance of Business Immigration Lawyers (ABIL). He currently serves as chair of the City of Atlanta's Welcoming America Commission, and as a board member of the Georgia Restaurant Association. He was recently selected as the principal immigration attorney for the Andean Parliament and gives frequent free community forums to churches, schools, and community groups, educating immigrants on their rights and opportunities in the United States.
Kuck is listed in Who's Who of International Corporate Immigration Attorneys, Chambers USA, America's Leading Lawyers for Business, Chambers Global, The World's Leading Lawyers for Business, and in The Best Lawyers in America. He is the voice of the most listened-to podcast on Immigration in the United States. His blog provides insightful analysis of cutting-edge immigration and political topics relating to our broken immigration system. Kuck has written numerous law review articles and op-eds on various US immigration law subjects and has spoken at hundreds of legal, industry, business, and civic organizations on a broad range of immigration topics. Kuck was part of the group of attorneys that stopped a key provision of Georgia's HB-87 anti-immigration law and is currently representing DACA recipients seeking to pay in-state tuition to attend Georgia colleges and universities.
Kuck has testified in Congress on immigration issues, is frequently quoted in the press, and has appeared on broadcast stations such as CBS, NBC, Fox News, CNN, MSNBC, Univision, Telemundo, Democracy Now, CNBC, National Public Radio, as well as in and written publications, including The New York Times, Washington Post, Los Angeles Times, The New Yorker, The Wall Street Journal, Business Week, The National Journal, The Miami Herald, and the Atlanta Journal-Constitution, among others.
---