Main content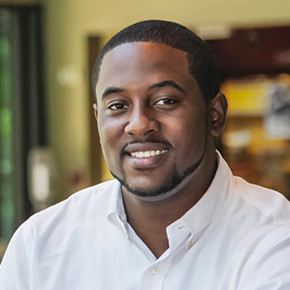 Areas of Expertise
Trial Practice, Business Law
---
Biography
Justin Norman joins the Emory Law community as an adjunct professor focusing on trial practice and teaching students the impact business and law can have on non-profit organizations. Outside of his teaching endeavors, Mr. Norman serves as the Academic Degree Coordinator for the Office of the Registrar, coaches Mock Trial for Emory Law, and is fairly involved in the local community.
A champion advocate for small businesses, Norman works with start-ups and small to medium-sized businesses that are looking to start or grow their business. Whether it's assistance in developing a business plan, company formation or structuring an agreement on their behalf, Norman is committed to helping entrepreneurs protect their assets while they grow their brand.
While in law school, Norman was an active student leader and constant advocate for change. Finishing in the top 16% of his class, Norman graduated with multiple honors from Florida Coastal School of Law in May 2014. Due to his scholastic achievements, he served as a teaching assistant in Legal Writing & Research, as well as a research assistant in the Business Law Program. In his role as the SBA President, Norman intuitively used left-over student dues to establish the SBA Student Leadership Award, a $2,000 annual scholarship to help graduating student leaders defray some of the costs associated with taking the Bar Exam.
Norman was also heavily involved with the school's Mock Trial & Moot Court Programs, where he won multiple awards in both Mock & Moot, which helped contribute to the school's Moot Program becoming ranked number one in the nation during his last two years at the school. To culminate his law school experience, Norman was awarded the Founders' Award in 2014, for making the most significant contributions to the school and local community.
From mentoring law students to strategically developing multiple business development opportunities in his practice, Norman has successfully contributed to the culture that is the Emory Law community and has improved the bottom line and overall growth for multiple businesses.
---