Main content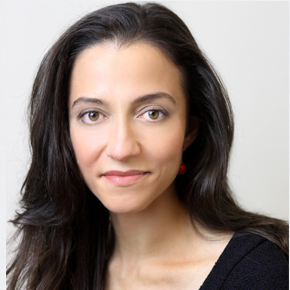 Areas of Expertise
Comparative Law, Transnational Crime, White Collar Crime
---
Courses
Transnational Criminal Litigation, Advanced White Collar Crime
---
Biography
Shannon Ramirez Bajin is of counsel in the Atlanta office of Maloy Jenkins Parker. Her practice focuses on white-collar criminal defense, government investigations, and complex civil litigation both domestically and abroad. Shannon previously served as diplomatic liaison to Mayor Michael Bloomberg in New York City from 2006–2009, where she worked with the New York City Police Department, various city agencies, and the US Department of State on issues involving security, diplomatic immunity, and host country relations at the United Nations.
Shannon graduated from American University's JD/MA Program in 2013, where she was a research assistant and dean's fellow in comparative law and member of the school's international law clinic. Shannon received her undergraduate degree in international politics from New York University, her master's degree in transnational crime from American University's School of International Service, and was adjunct faculty at American University's School of Education, Teaching & Health for Intro to Yoga. Fluent in Spanish and French, Shannon also completed studies at the Institut d'Etudes Politiques (Sciences Po) in Paris, France.
Shannon was a law clerk for the Honorable Charles B. Day and the Honorable Roger W. Titus of the US District Court for District of Maryland, and appointed for the Honorable Andre M. Davis of the US Court of Appeals for the Fourth Circuit.
Education:
New York University, BA (2004)
American University, School of International Service, MA (2013)
American University, Washington College of Law, JD (2013)
---