Main content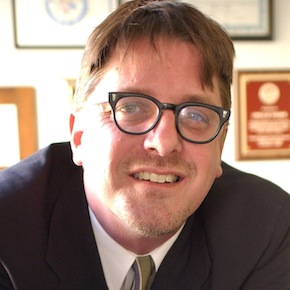 Areas of Expertise
Civil Rights, Constitutional Law
---
Courses
Constitutional Litigation, First Amendment, Media Law
---
Biography
Gerry Weber is principal in The Weber Law Offices and focuses on constitutional, civil rights, libel and media law, and general litigation.
Weber served for seventeen years as legal director of the American Civil Liberties Union of Georgia. He also currently serves as a senior staff counsel at the Southern Center for Human Rights, and is adjunct professor at Emory University School of Law and Georgia State College of Law in constitutional litigation, media law, and the first amendment.
Weber clerked for the Honorable Carolyn Dineen King, chief judge of the United States Court of Appeals for the Fifth Circuit. He was named one of the "21 Young Lawyers Leading Us Into the 21 Century" by the American Bar Association and "Top 40 Achievers under 40" by Georgia Trend Magazine.
Gerry Weber has litigated against federal, state, and local governments and agencies, and some of the largest corporations in the United States. He has successfully struck down numerous laws ranging from state restrictions on the internet to state laws barring fornication and sodomy. He also has chalked up one of the largest monetary awards in the history of the State of Georgia—a $440 million dollar judgment in an international human rights case against a Serbian government torturer.
---