Main content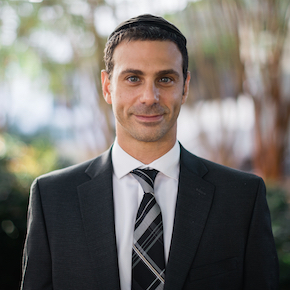 Areas of Expertise
Ethics, Moral Philosophy, Bioethics, Values-Driven Leadership, Jewish Law, Jewish Thought
---
Biography
Ira Bedzow, Ph.D. (Emory University) is the Executive Director of the Emory Purpose Project, one of the signature elements of its Student Flourishing Initiative, whose mission is to unite diverse partners across the Emory community in providing opportunities for students to develop a muscle for reflection on purpose and meaning. Bedzow is also an Associate Professor in the Department of Medicine, a core faculty member of Emory's Center for Ethics, a senior fellow in the Center for the Study of Law and Religion, and the unit head of the International Chair in Bioethics at Emory University.
His interests relate to understanding the ethical implications of biotechnology and healthcare policy as well as how organizations can create an ethical culture through values-driven leadership. When it comes to ethical leadership, he tries to show that making a values-driven decision and implementing it effectively consist of different skills and face different challenges. Understanding the difference between asking "what to do" and "how can I act on my values successfully" is key to leadership and organizational success.
Bedzow is also Senior Scholar of the Aspen Center for Social Values, co-director of the Maimonides Institute for Medicine, Ethics and the Holocaust (MIMEH), and a regular contributor in Forbes. He is also an Orthodox rabbi (yoreh yoreh, yadin yadin).
---