Main content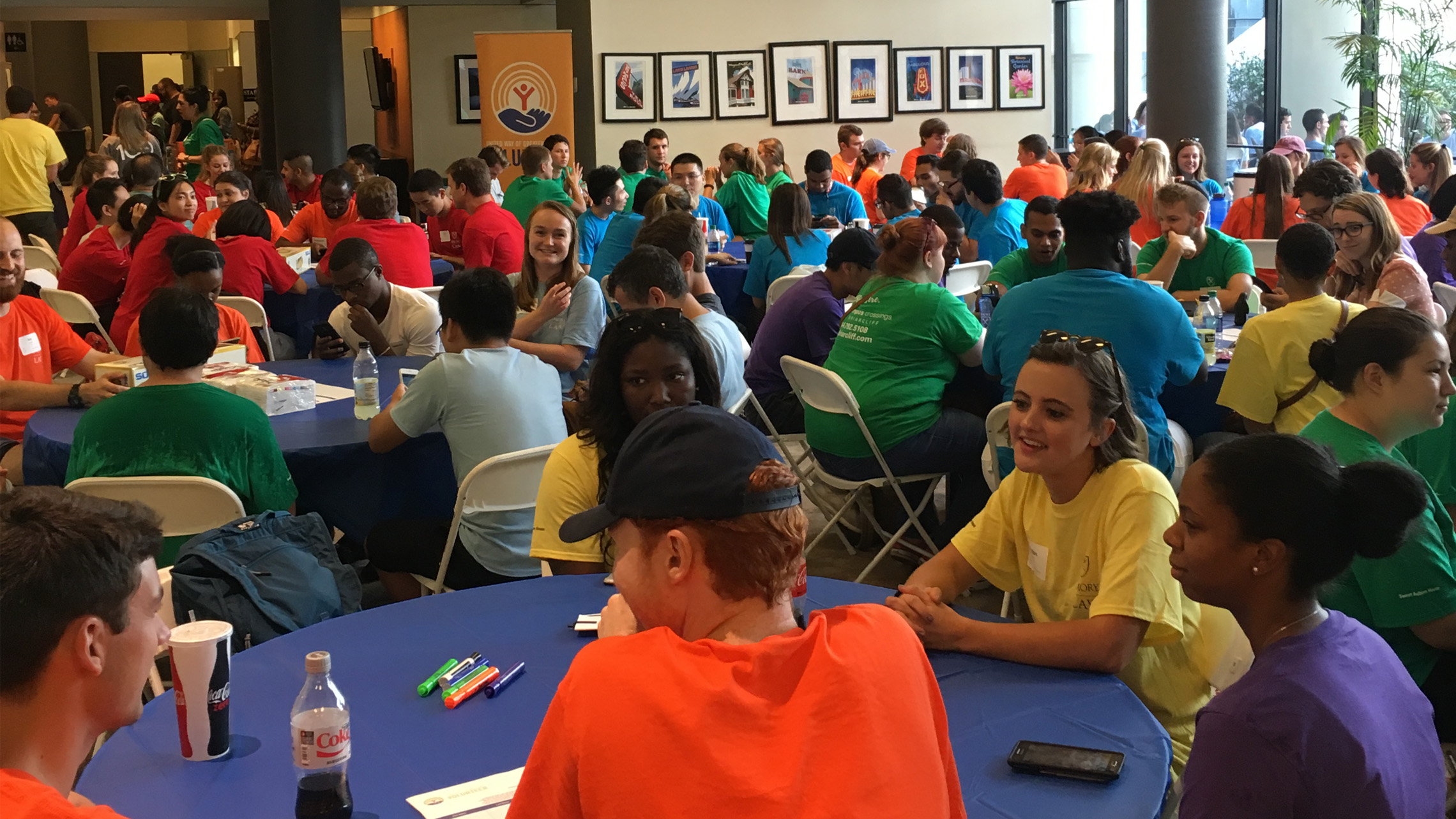 If a law student's cumulative GPA falls below 2.5 (as quantified at the end of the first year for 1Ls, and each semester for upper-level law students), the student is automatically ineligible to re-enroll unless he or she is granted academic probation by the Faculty Committee on Academic Standing. Once a student is allowed to re-enroll on academic probation, that student meets regularly with Dean Brokaw and must raise his or her GPA to 2.5 or higher in order to continue at Emory Law.
Dean's Teaching Fellows
The Dean's Teaching Fellows are high-achieving upper-year law students selected to serve as academic counselors for their fellow students.
They are the peer-to-peer academic counselors of Emory Law, with an emphasis on law school academic skills. Each Dean's Teaching Fellow holds weekly office hours during which students are encouraged to come and seek assistance on topics such as study methods, class preparations, outlining, exam writing skills, time management, effective class note taking, etc. Teaching Fellows are also available for appointments outside office hours up to a limited amount of time; any law student may contact a Teaching Fellow for an individual appointment (generally about 20–30 minutes duration). We encourage study groups to visit Teaching Fellows together. Upper-level students are welcome to consult with a Teaching Fellow (they're not just for new law students).
2022-2023 Teaching Fellows
Hannah Baskind
Sydney Calas
Eliza del Carmen
Madison Dodge
Radley Gillis
Alexis Johnson
Christina Morrison
Caitlin Oh
Annie Reid
---
Study Smarter
Staff members from the Office of Academic Engagement and Student Success, along with the Deans' Teaching Fellows, gives a lecture series each fall called "Study Smarter." The lectures cover general law school academic skills such as taking and using class notes, outlining, and preparing for exams.
The Study Smarter lecture series is aimed primarily at helping new students with law school study skills, but the sessions are open to all students. 
Fall Study Smarter Lecture Dates
Date

Time

Location

Topic

Optional Viewing/Reading

Wednesday, August 31, 2022

12:15pm – 1:15pm

1D

Taking Class Notes; Logic and Legal Analysis

BIL Class 1

BIL Chapters 7 & 8

Wednesday, September 7, 2022

12:15pm – 1:15pm

1D

Outlining and Preparing for the Practice Exam

BIL Class 2

BIL Chapters 9 & 10

Wednesday, October 5, 2022

12:15pm – 1:15pm

1D

Taking Law School Exams Part I

BIL Class 3

BIL Chapter 11 & 12

Wednesday, October 12, 2022

12:15pm – 1:15pm

1D

Self-Assessment

BIL Chapter 12

Monday, October 17, 2022

12:15pm – 1:15pm

1D

Creating Your Own Hypotheticals

BIL Class 4

BIL Chapter 13

Wednesday, October 26, 2022

12:15pm – 1:15pm

1D

Taking Law School Exams Part II

BIL Class 5

BIL Chapter 15
---