Main content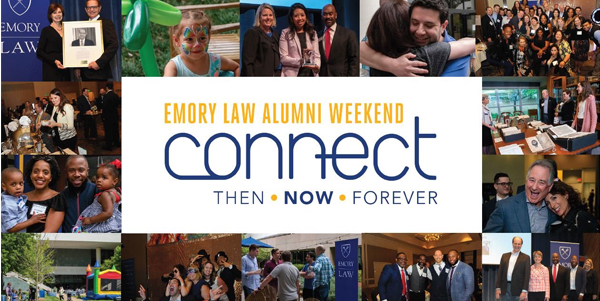 ELAW 2021
Visit the new Alumni Weekend site!

With continuing uncertainty concerning large gatherings (and to remain consistent with University event protocol), Emory Law Alumni Weekend 2021 will be virtual. 
The silver lining: it's now Emory Law Alumni Week, April 11-17, 2021! It's for all alumni, but we'll have special gatherings for reunion classes reunion classes that end in 0, 1, 5 and 6. There's a great slate of events but we need class captains to get the word out. You'll receive not only our gratitude, but also Emory Law swag and recognition. 
ASAP: Reunion Class Committee Commitment
Ambassador/Point of contact for your class 
Share your class fundraising initiative 
Attend ELAW 2021 
Promote ELAW 2021 registration to your classmates 
Email Nicole Planck to volunteer! 
---