Main content
Veterans Day message from Dean Robert Schapiro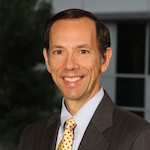 Today, the United States celebrates Veterans Day, when we as a country honor our military personnel, past and present. Their service ensures the protections of the rule of law for us all. Here at the Law School, we salute the veterans among our students, faculty, staff, and alumni, and recognize the companion sacrifices of those whose loved ones serve.
Emory Law has a long history of supporting members and veterans of the armed forces. Following World War II, we enrolled a tight-knit group of veterans, many of whom were beneficiaries of the newly enacted G.I. Bill. This influx of dedicated students greatly assisted Emory Law in reinstituting a full-time day program in 1946. In turn, the Law School provided the basis for a successful legal career and reentry to civilian life, following military service in theaters of war around the world.
We continue to welcome veterans enthusiastically to our community. We are proud to offer tuition assistance to veterans and their dependents through our partnership with the Veterans Administration Yellow Ribbon Program. Emory Law's recently formed National Security Law Society provides a forum for our students to explore military issues and the law. 

We are extremely proud of our Volunteer Clinic for Veterans (VCV), which was founded by two Emory Law students in 2013. Since its inception, 75 student and 51 attorney volunteers have handled 119 cases.  As a result of their successful dispositions, more than $2 million in economic benefits have been awarded to veterans and their families. Clinic volunteers' work has ranged from addressing disability ratings for traumatic brain injury and PTSD to developing legislation to create veterans courts in Georgia. The VCV received the 2014 Law School Excellence in Access to Justice Group Award from the State Bar of Georgia Access to Justice Committee. Americorps has supported the clinic by providing funds for two Equal Justice Works Fellows.
As the country honors our veterans, we honor this powerful legacy and recommit ourselves to the principles of liberty and freedom for which these individuals have worked so hard and given so much.
---
Tags