Main content
Emory Law ranked 29 among all ABA-accredited law schools
Today, the US News & World Report's 2022 ranking of "America's Best Graduate Schools" was released, showing Emory Law ranked 29 among ABA-accredited law schools. Specialty rankings demonstrate Emory's unique strengths in business – corporate law (22), constitutional law (24), contracts – commercial law (22), and health care law (23).  
Although this year's results are lower than the previous year's overall ranking, I do not believe our quality has diminished when compared to our peers. Among our competitive set of law schools, very small differences in metrics can result in significant swings in rank. Additionally, this year's ranking formula changed the weight applied to some factors and added a new assessment of student debt load. However, we understand the significance of rankings and will examine the specific metrics underlying the results and develop educationally appropriate pathways forward. 
For more than a century, Emory Law has fulfilled a bold vision of excellence and service in the legal community, educating more than 13,000 lawyers who serve as leaders in business, government, and public service. 
But we must – and we will – continue to strive for more. Emory Law is steadfastly committed to providing the quality education and student support characteristic of a top-ranked law school. In December, our faculty adopted an ambitious strategic plan. The plan includes a range of student-focused initiatives—already well underway—designed to improve and support student success and assist them in launching a successful law career. Those initiatives include enhancements to scholarships and financial aid, additional career guidance, academic advising, and bar support, as well as curricular innovations, such as new concentrations and expanded clinical and externship opportunities.
My colleagues and I remain focused on meeting the needs of Emory Law's students – on providing them with the knowledge, skills, values and support they will need to excel in a rapidly changing world that will greatly benefit from their expertise and Emory Law education.
Regards,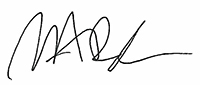 Mary Anne Bobinski
Dean and Asa Griggs Candler Professor of Law
---
Tags