Main content
Faculty and Scholarship
Kristin Johnson testifies before House of Representatives' Committee on Financial Services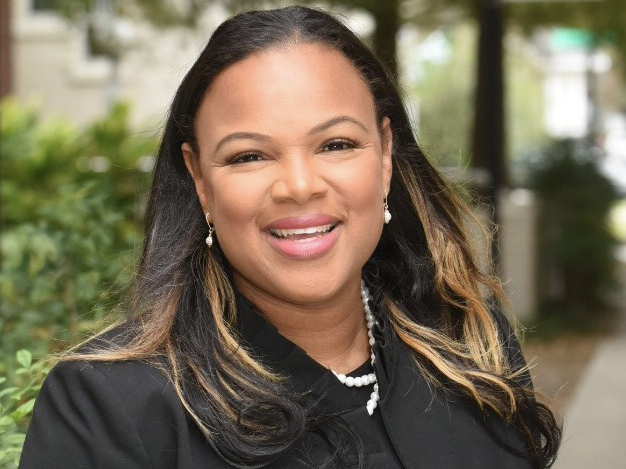 Kristin Johnson was invited to testify at a hearing before the United States House of Representatives' Committee on Financial Services at the Subcommittee on Consumer Protection and Financial Institutions entitled, "Banking Innovation or Regulatory Evasion? Exploring Modern Trends in Financial Institution Charters."
The single-panel hearing discussed policy considerations with respect to banking charters and related reforms to the legal and regulatory framework. Over the last several years, the Office of the Comptroller of the Currency (OCC) and the Federal Deposit Insurance Corporation (FDIC) have relaxed regulations and supervision for financial firms seeking to engage in the business of banking compared to other banks and credit unions. Additionally, some states have ventured into unconventional bank charters aimed at allowing cryptocurrency, blockchain, or other financial technology companies (fintech) to provide bank-like services.
As risks to the financial system remain elevated during the COVID-19 pandemic, the Subcommittee on Consumer Protection and Financial Institutions considered important policy to ensure that there are adequate safeguards to promote financial stability, safety and soundness, consumer protection, and market fairness.
Johnson testified that "global financial markets are in the midst of a transformative movement that marks a watershed moment in the evolution of the financial markets ecosystem." She explained that "a central issue in the discussion above is how the government ought to use its authority to charter banks. In her testimony, Johnson talks about the colossal technology firms that chiefly provide commercial and consumer services, such as Google or Amazon, as well as smaller technology-based platforms that offer payment transfers and firms operating on the fringes or in the shadows of payment, custody, and monetary transfer services. Johnson notes that "due to the evolving nature and endemic concerns inherent in the underlying technologies, it is imperative to recognize the benefits and perils of permitting these entities to interface directly with consumers in a lightly regulated, and in some instances, unregulated markets." Johnson's testimony draws from arguments presented in her recent articles in the William & Mary Law Review – Decentralized Finance: Regulating Cryptocurrency Exchanges as well as a previously published manuscript Artificial Intelligence, Machine Learning, and Bias in Finance: Toward Responsible Innovation.
Johnson joined the faculty at Emory University School as the Asa Griggs Candler Professor of Law in 2021 after serving as the McGlinchey Stafford Professor of Law and associate dean for faculty research at Tulane University School of Law. At Emory, Johnson's teaching explores regulation and private ordering of capital and credit markets.
Her most recent work examines how emerging innovative technologies including distributed digital ledger technologies that enable the creation of digital assets and intermediaries and artificial intelligence technologies that target commercial and consumer financial transactions, transfers, and assessments. She is an internationally recognized expert on financial markets regulation and corporate governance, compliance, and risk management. In 2019, she testified before the U.S House Financial Services Committee Task Forces on Financial Technology and Artificial Intelligence.
---
Tags