Main content
Faculty and Scholarship
Professor Nicole Morris to advise HBCU IP collaborative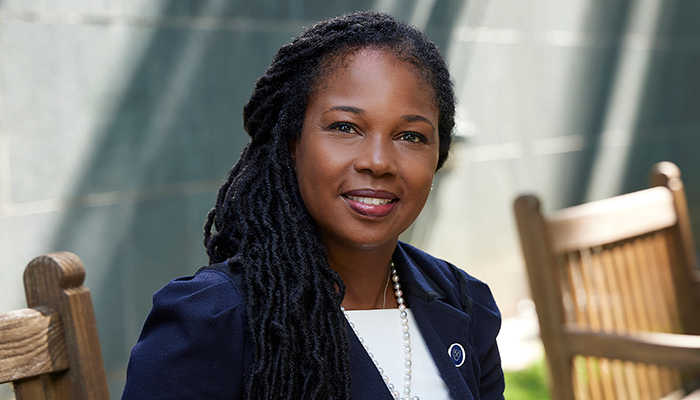 Professor Nicole Morris, director of the TI:GER (Technological Innovation: Generating Economic Results) program, will serve as principal advisor for the inaugural HBCU IP Futures Collaborative, a program that will connect leading faculty at HBCUs to foster best practices for teaching IP to non-law students. In support of this program, the Michelson Institute for Intellectual Property is providing digital curricula, resources, and $25,000 grants to participating institutions.
The HBCU IP Futures Collaborative aims to help students and institutions derive more value from their intellectual assets and innovation. The initiative establishes an educator community of practice that will be equipped to share the importance of IP rights and strategy across disciplines including business, entrepreneurship, STEM, and creative fields.
The inaugural program includes Bethune Cookman University, Hampton University, Morehouse College, Norfolk State University, South Carolina State University, Tuskegee University, and Xavier University of Louisiana. 
Despite a rise in IP developed at HBCUs since 2010, as a collective they have yet to fully harness their IP generating potential. Morris explains, "As we learned from the USPTO Success Act Report and the work from scholars like Lisa Cook, inventors of color are significantly underrepresented among patent owners. It is extremely important that we begin to bring IP and inventorship education to students at HCBUs to increase the community's exposure to innovation and opportunities to commercialize their ideas & inventions."
"Our nation's HBCUs are a wellspring of creativity and ingenuity," says Gary K. Michelson, MD, founder and co-chair of the Michelson 20MM Foundation. "The Collaborative will further uplift these students in identifying and securing their valuable IP for the benefit of generations to come."
---
Tags