Main content
Veterans Day message from Dean Bobinski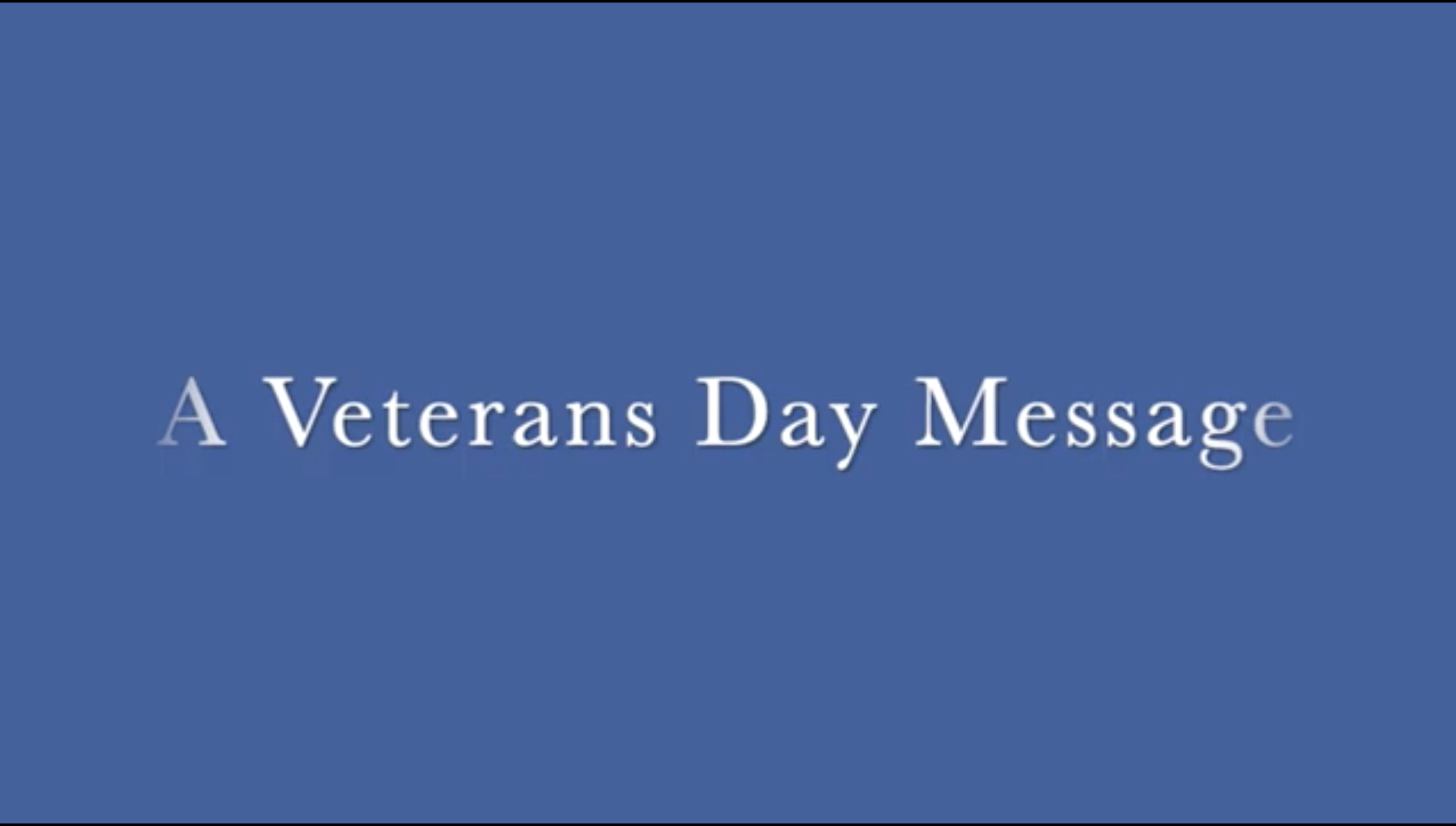 Today, Veterans Day, we honor the commitment, valor, and sacrifices made by military personnel and their families that safeguard both our democracy and the rule of law. 
We are honored by the many veterans who choose to earn their law degree at Emory, such as first-year law student and Marine veteran Jerome Miller 24L and Army veteran Earl "Chico" Porter 19L. You can view a special Veterans Day message from them both on our YouTube channel.
Chico recently took leave from his position at Alston & Bird to hike southbound on the Appalachian Trail to generate awareness of veteran suicide and offer hope and aid for families left behind. He set off from Maine on September 11 and crossed into New Jersey this week. Along his journey, a number of Emory Law alumni have joined him to hike a leg of the trail. You can follow Chico's trek at IG: @tkisson_22 and FB: @tkisson.
Emory Law's Volunteer Clinic for Veterans (VCV)  is an important way we honor veterans year-round. The clinic's dedicated work on behalf of those who have served our nation is directed by adjunct professor Drew Early, a West Point graduate and Army veteran, who is one of the most experienced veterans law practitioners in Georgia. Emory Law alumna Carlissa Carson 08L, a former U.S. Army officer and current U.S. Air Force lieutenant colonel and staff judge advocate, is the VCV's staff attorney and an adjunct professor. Jenna Breslin 19L serves as attorney fellow for the clinic.
That team also directs more than 50 Emory Law students and 10 legal practitioners who volunteer with the clinic on behalf of Georgia veterans. Here is a snapshot of what they have accomplished on behalf of more than 100 Georgia veterans in the past year:
$700,000+ lifetime award of TDIU (unemployment) benefits for veteran with PTSD
$500,000+ in backdated VA benefits for veterans
$400,000+ lifetime award of VA disability benefits for veteran with PTSD and tinnitus
120+ estate planning documents prepared free of charge for veterans
Upgraded a general discharge to an honorable discharge for a Navy veteran who sustained a traumatic brain injury during service
$160,000 in grants awarded from four private foundations
$15,000+ in pro bono legal work for Emory's medical residents and fellows during the pandemic
Another Army veteran, joint degree graduate Will Felder 13L 13MBA, has started a nonprofit to help Afghan refugees. We are working with Will to train students to help refugees apply for special immigrant visas.
These stories - our VCV, Jerome Miller, Chico Porter, Will Felder, and so many more—embody the exemplary service at the heart of the Emory Law community. But they are only a small snapshot of the full impact of veterans within our community. Please consider sharing your own story here.
This year, the Emory Veterans Association will hold its 13th Annual Veterans Day Ceremony today at 11 a.m., on the Quad here on campus. I hope that you will join this ceremony to honor all the veterans who help uphold the principles of liberty and freedom in our nation.
Warm regards, 
Dean Bobinski
P.S. To learn more about how you can support veterans at Emory University, click here.
---
Tags